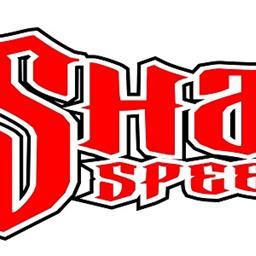 ---
B.R.A.K.E.S. to provide free teen driving school at BeaveRun October 8 & 9
Charlotte, NC (September 23, 2011) – B.R.A.K.E.S., a 501(c)(3) nonprofit organization founded by NHRA Top Full drag racer Doug Herbert, will provide free defensive driver training to teenagers at the BeaveRun Education & Training Center which is located forty-five minutes north of Pittsburgh PA.
The driving school is designed for teenagers aged 16-19 who have their learner's permit or driver's license and at least thirty hours of driving experience. Professional driving instructors will train teenagers on key defensive driving techniques including accident avoidance, emergency lane change, panic stops, skid recovery and more.
Started in 2008, after Doug's two sons were killed in a car accident, B.R.A.K.E.S. has been able to provide free advanced driver training to over 3,000 teenagers from 17 different states and 2 countries. The BeaveRun school will mark B.R.A.K.E.S. first visit to the state of Pennsylvania. Other cities on the 2011 schedule include Phoenix Arizona, Pomona California, Greer South Carolina and Charlotte North Carolina. We are thrilled to be working with such a great program as B.R.A.K.E.S. There is a tremendous amount of responsibility that is given to young drivers and we believe this program is a great forum to deliver the message of safe driving skills� says owner Jim Stout of BeaveRun Education and Training Center.
The funds for the October 8th and 9th school, were raised by Pennsylvania native Shirley Phillips, with the help of Dave Gettings, who started a memorial fund after his son Albert was killed in Iraq. Major donors for the event include local attorney Dallas Hartman and the BeaveRun Education and Training Center, LLC.
"I decided to help the B.R.A.K.E.S. Foundation because I lost my daughter in an automobile accident in 2006. I was watching an NHRA race on ESPN when I heard about the loss of Doug's two boys, and my heart went out to him. That's how we found out about the Foundation.� said Shirley Phillips. "I talked to Doug recently, and told him that I cried for him when I heard what had happened, and I wanted to help.�
"After talking to Shirley and hearing her enthusiasm about bringing B.R.A.K.E.S. to P.A., It made me really excited and I'm certainly looking forward to going up to PA and making a difference in the way teens drive. Shirley and I have experienced every parent's worst nightmare. We are just trying to make a difference and do all that we can to keep this from happening to others.� said Doug Herbert, Founder of B.R.A.K.E.S.
B.R.A.K.E.S. will offer four schools throughout the weekend. The morning schools will be held from 8:00am to 12:00pm and the afternoon schools from 1:00pm to 5:00pm. Due to limited seats parents must register their teenager ahead of time at www.putonthebrakes.org A $75.00 refundable deposit is required for registration into the school.
About B.R.A.K.E.S.
B.R.A.K.E.S., which stands for Be Responsible And Keep Everyone Safe, is a 501(c)(3) non-profit organization founded by NHRA Full Throttle Series Top Fuel drag racer Doug Herbert in memory of his two sons, Jon and James, who were killed in a car accident. By training and educating teenage drivers and their parents, the foundation aims to promote safe driving in an attempt to prevent injuries and save lives. To volunteer, obtain more information or donate please visit www.putonthebrakes.org.
---
Media Contact
B.R.A.K.E.S.
Laura Lovett
704-720-3806
lauralovett@putonthebrakes.com
Back to News