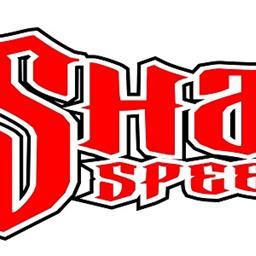 ---
August kicks off Saturday with "Steel Valley Thunder" weekly racing as part of the "Bill Kirila Memorial"
By Mike Leone
July 30, 2015
(Hartford, OH)…As the calendar flips to August, Sharon Speedway will kick-off the final full month of racing during the 2015 season on Saturday night with the running of the "Bill Kirila Memorial� presented by Thompson Fabricating of Wheatland, Pa. The "Steel Valley Thunder� event part of the 86th anniversary season will feature the Hovis Auto & Truck Supply DIRTcar Big-Block Modifieds, Summit Racing Equipment Modifieds, Weller Hughes Contracting & Developing RUSH Sportsman Modifieds, Gibson Insurance Agency Stock Cars, HTMA/Precise Racing Products Econo Mods, and Deforest Used Parts Mini Stocks. Heat races get underway at 7 p.m.
Mr. Kirila was one of the owners of Sharon along his brother Ron and the Blaney and Weller Families when the track changed ownership in 2002. Kirila of Brookfield, Ohio passed away after an extended illness on June 23, 2006 at the age of 68. He was a graduate of Brookfield Ohio School and went on to become the Vice President of Kirila Contractors.
Saturday's 50/50 and beer proceeds will benefit St. Jude. Saturday's kitchen special is a pierogi casserole.
With Rex King's second victory of the season and mechanical problems for Rex, Jr., the elder King has opened up a 12-point lead in the Hovis Auto & Truck Supply DIRTcar Big-Block Modified standings. "Cooter� won three of the first four races, but has been shutout of victory lane in the last four and has seen his point lead go away. One-time winner, Ricky Richner, has worked his way into the third spot in the standings over Jim Rasey, who is trying to end his winless drought. Jim Weller, Jr. is fifth.
Two-time RUSH Late Model Champion, Will Thomas III, is one week closer to capturing the Summit Racing Equipment Modified crown in his first season in the open wheel cars. The two-time winner has a 12-point lead over the consistent Mike Kinney. Dwayne Clay is third as he searches for his season's first win and first ever Mod title. Last Saturday, Joel Watson won for the second time this season. Watson is currently fourth in the standings over veteran Paul Davis, who is in his in his first season of concentrating solely on the Mod.
For the second time this season, Greg Martin has won back-to-back features in the RUSH Sportsman Modifieds. That means Martin's bid for three straight wins will be a little tougher as he can start no better than 12th in Saturday's feature. The Wilson, New York ace, who makes the three and half hour tow down to Sharon every week, has opened up a 32-point lead in the Weller Hugh Developing & Contracting standings on one-time winner Nick Ritchey. Ritchey is the Bicknell Racing Products RUSH Weekly Series point leader, which pays $3,000 to-win down 15 spots. Kole Holden, the Series' "Futures Cup� point leader, is third in Sharon's points. Rocky Kugel, who missed last Saturday night, dropped to fourth over Chelsie Kriegisch.
Mike Clark continues to lead the Stock Car points. The Bristolville, Ohio driver has just one win this year but leads last week's first career winner, Mike Miller, by 16 in the Gibson Insurance Agency standings. Brian Carothers, also a one-time winner, is third in points. Brian Mulichak is having his best career season as he's fourth in points searching for his first ever win. Charlie Jasinski missed last Saturday and dropped to fifth. There has yet to be a repeat Stock Car winner this season!
The combination of his division-leading third victory and engine woes for Casey Bowers has allowed Ryan Fraley to extend to a 31-point lead in the HTMA/Precise Racing Products Econo Mods. The Fowler, Ohio driver is in search of his first ever track championship. The consistent Keith Felicetty is third in points as he along with Brian Foley, Jr. and Wayne Daniels are all having their best career year.
Ever since point leader Bill Fuchs won his second of the season back on May 31, there's been five new winners in the Mini Stocks! Fuchs though looks primed to win his third Deforest Used Parts track championship as he leads Michael DelliQuadri, who is in his first full season of racing, by 34 points. Rookie Matt Rubright is third in points over Jamie Maxwell and Joe Keney.
Hovis Auto & Truck Supply will again award six complimentary pit passes for the following week; a pair going to the hard luck driver in DIRTcar Big-Block Modifieds, a pair to a lucky driver in the division that competes first, and a pair to a lucky fan. Summit Racing Equipment will award $25 gift cards to the hard charger in the Modified, Stock Car, Econo Mod, and Mini Stock divisions.
Pits open at 4 p.m. with grandstands at 5, and heat races are slated for 7. Pit passes are $30. Grandstand admission for those 14 and over is $10. As always, children under 13, parking, and camping is always FREE! Sharon has a no carry-in cooler policy.
Sharon Speedway is owned by the Blaney, Weller, and Kirila Families and is a 3/8-mile dirt track located on Custer-Orangeville Road in Hartford, Ohio near the intersection of Routes 7 & 305. For more information, check out the website at www.sharonspeedway.com or call 330-772-5481. Become a fan of Sharon Speedway on Facebook at www.facebook.com/sharonspeedway and follow us on Twitter at www.twitter.com/sharonspdwy.
Back to News