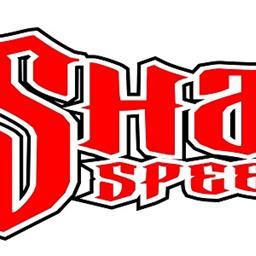 ---
"Escape" - a "Journey" Tribute Band headlines Friday's "Summer Jam & BBQ Series"
By Mike Leone
August 24, 2015
(Hartford, OH)…Sharon Speedway will host the fourth installment of the "Summer Jam & BBQ Series� this Friday night (August 28) on the eve of Saturday's "Steel Valley Thunder� racing program.
"Escape�, a "Journey� Tribute Band will headline the entertainment, which will get underway at 7 p.m. with "Ronnie V & Friends�. Gates open at 6 p.m. and entertainment will wrap up at 11.
The food menu will include barbeque chicken dinner, barbeque country ribs, pulled pork sandwiches, and hot sausage sandwiches. Admission is $5. Free camping is available for the entire weekend. Admission is just $5 on Friday and if you bring your wristband to Saturday's race event you will receive $2 off the normal $10 admission.
"We continue to use the facility in different ways,� explained sixth year General Manager Dave Willoughby. "The concerts take place behind the main grandstands at the new pavilion. Friday will be our fourth monthly Summer Jam and BBQ Series that we started this year, and each one has grown in attendance. We invite everyone out for a night of affordable entertainment; and for race fans, you can't beat then coming back the next night for just $8 to see a full night of racing!�
Sharon Speedway is owned by the Blaney, Weller, and Kirila Families and is a 3/8-mile dirt track located on Custer-Orangeville Road in Hartford, Ohio near the intersection of Routes 7 & 305. For more information, check out the website at www.sharonspeedway.com or call 330-772-5481. Become a fan of Sharon Speedway on Facebook at www.facebook.com/sharonspeedway and follow us on Twitter at www.twitter.com/sharonspdwy.
Back to News