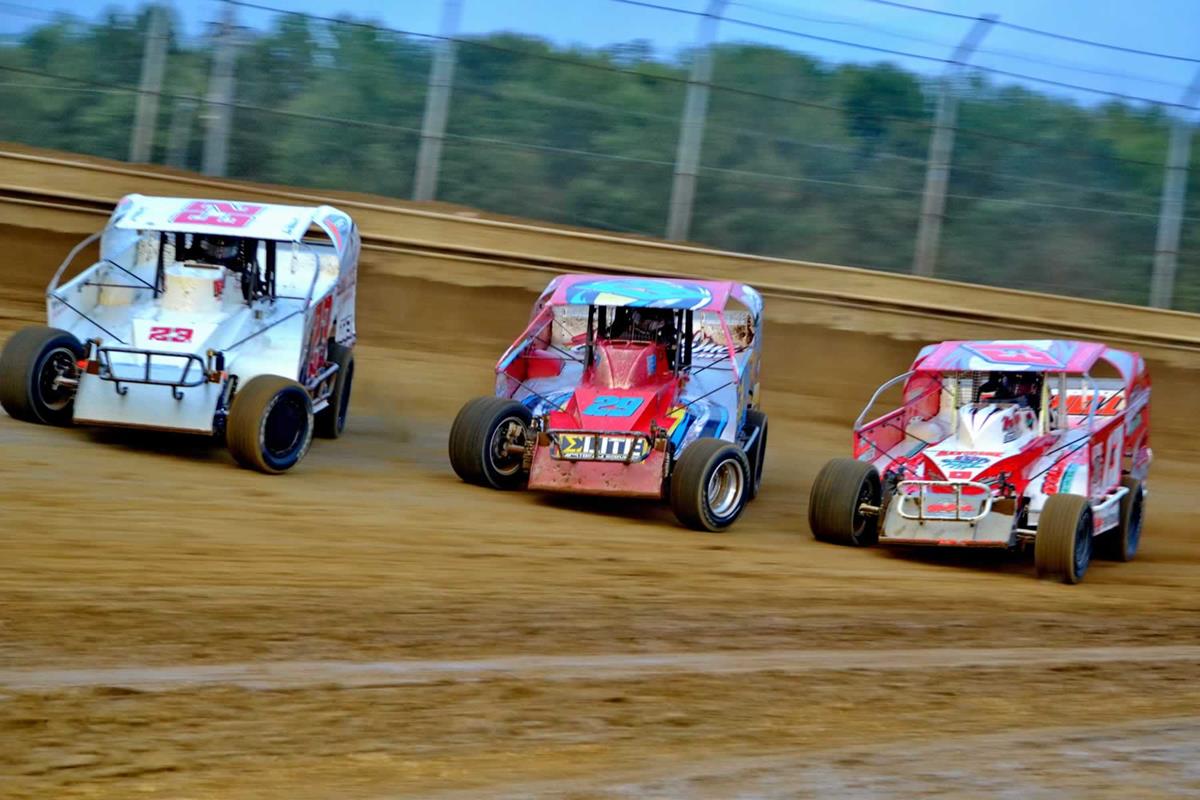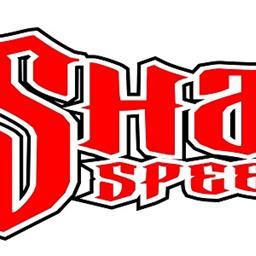 ---
Wet & cold weather forecasted for Saturday postpones night 2 of "Apple Festival Nat's" to April 16 at Sharon
By Mike Leone
October 2, 2015
(Hartford, OH)…With wet weather forecasted throughout the day on Saturday and temperatures not expected to get out of the 40s, Sharon Speedway has made the decision to postpone Saturday's scheduled make-up of night two of the "Apple Festival Nationals� to Saturday, April 16, 2016 with a rain date of the following Saturday. And with that, the 86th anniversary season is now concluded. The 2015 awards banquet will be held on Saturday, February 27 at Yankee Lake (OH) Ballroom.
"We wanted to make the decision early to eliminate any unnecessary travel expenses for the racers and the fans as well,� explained GM Dave Willoughby. "Next Saturday McKean County Raceway has their Fall Classic and Lernerville Speedway has their Stampede event later in October so those weekends are out and there's no point delaying the event any further. Hopefully we'll get a nice spring day to kickoff our 87th anniversary season and we'll have a built in rain date until we can get the event completed.�
The Mod Tour for the Hovis Auto & Truck Supply Big-Block Modifieds was to run a complete show, while the Sweeney RUSH Late Model Tour, Bicknell RUSH Sportsman Modified Tour, Summit Racing Equipment Modifieds, Gibson Insurance Agency Stock Cars, HTMA/Precise Racing Products Econo Mods, and Deforest Used Parts Mini Stocks were to finish their program that already included heat races that were completed on September 11.
Cars that didn't compete on September 11 are permitted to race in all of the divisions on April 16. New cars will draw pills to determine their starting order behind the qualified cars. Qualified cars that will have a driver change on Saturday will force that car to start behind all of the qualified cars, but ahead of any new cars. Two-day passes purchased on September 11 and single pit passes purchased on September 12 will be accepted on April 16.
Sharon Speedway is owned by the Blaney, Weller, and Kirila Families and is a 3/8-mile dirt track located on Custer-Orangeville Road in Hartford, Ohio near the intersection of Routes 7 & 305. For more information, check out the website at www.sharonspeedway.com or call 330-772-5481. Become a fan of Sharon Speedway on Facebook at www.facebook.com/sharonspeedway and follow us on Twitter at www.twitter.com/sharonspdwy.
Back to News