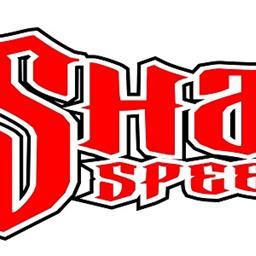 11/10/2015
Sharon Speedway
---
Lucas Oil Late Model Dirt Series will be coming to Sharon for the 1st time ever on Friday, April 22 for $10,000 to-win!
By Mike Leone
November 12, 2015
(Hartford, OH)…Sharon Speedway is thrilled to announce that the Lucas Oil Late Model Dirt Series will be making its first ever stop at the Hartford, Ohio oval on Friday, April 22, 2016. The inaugural "Steel Valley 50� paying $10,000 to-win will be presented by Barris Truck Service of West Middlesex, Pa. Barris Truck Service features medium and heavy duty truck repair and beginning January 1 will offer heavy duty towing.
The event will mark the first national Super Late Model event at Sharon since 2010 when Darrell Lanigan was victorious. While Sharon will be a new challenge for many of the Lucas Oil stars, it won't be for Lanigan, who has joined forces with Clint Boyer to tackle the Lucas Oil Series for the first time in 2016. Jonathan Davenport is coming off a tremendous season where he captured his first Lucas Oil title over Scott Bloomquist, Jimmy Owens, Don O'Neal, and Earl Pearson, Jr.
"We've tried for five or six years to get a Lucas Oil event at Sharon,� acknowledged General Manager Dave Willoughby. "Lucas Oil is committed to a 50-event slate each year and the success of their events has tracks renewing year in and year out. This date came open and even though it's not on our typical Saturday night program we couldn't pass up the opportunity as Lucas Oil will be heading to Hagerstown Speedway the following night. Other than some events two hours or more away in Ohio, this will be the only local appearance the Series makes until October at Pittsburgh.�
Reserved tickets will be available for this event in the near future. Ticket prices, times, and the support division will be announced soon. Stay tuned to www.sharonspeedway.com and social media for the latest. The 2016 season for Lucas Oil begins on February 4 at Golden Isles Speedway in Georgia and will feature events in 17 different states. For more information on Lucas Oil, check out their website at www.lucasdirt.com.
The 87th anniversary season at Sharon will begin one week prior with an open practice on April 15 followed by the twice rained out night two of the "Apple Festival Nationals� from 2015 on Saturday, April 16. Weekly racing will get underway with "Steel Valley Thunder� on Saturday, April 30. A big season is in the works, stayed tuned throughout the winter months for updates.
The Barris Family has been heavily involved in racing over the years. Barris Supply was the presenting sponsor of the RUSH Late Models for several years through their last season of weekly racing in 2014. See Barris Supply for all your Cub Cadet needs. Barris Supply is located at 3500 Sharon Rd., West Middlesex, PA 16159. Contact them at 724-528-2560 or www.barrissupply.com.
Sharon Speedway is owned by the Blaney, Weller, and Kirila Families and is a 3/8-mile dirt track located on Custer-Orangeville Road in Hartford, Ohio near the intersection of Routes 7 & 305. For more information, check out the website at www.sharonspeedway.com or call 330-772-5481. Become a fan of Sharon Speedway on Facebook at www.facebook.com/sharonspeedway and follow us on Twitter at www.twitter.com/sharonspdwy.
Back to News