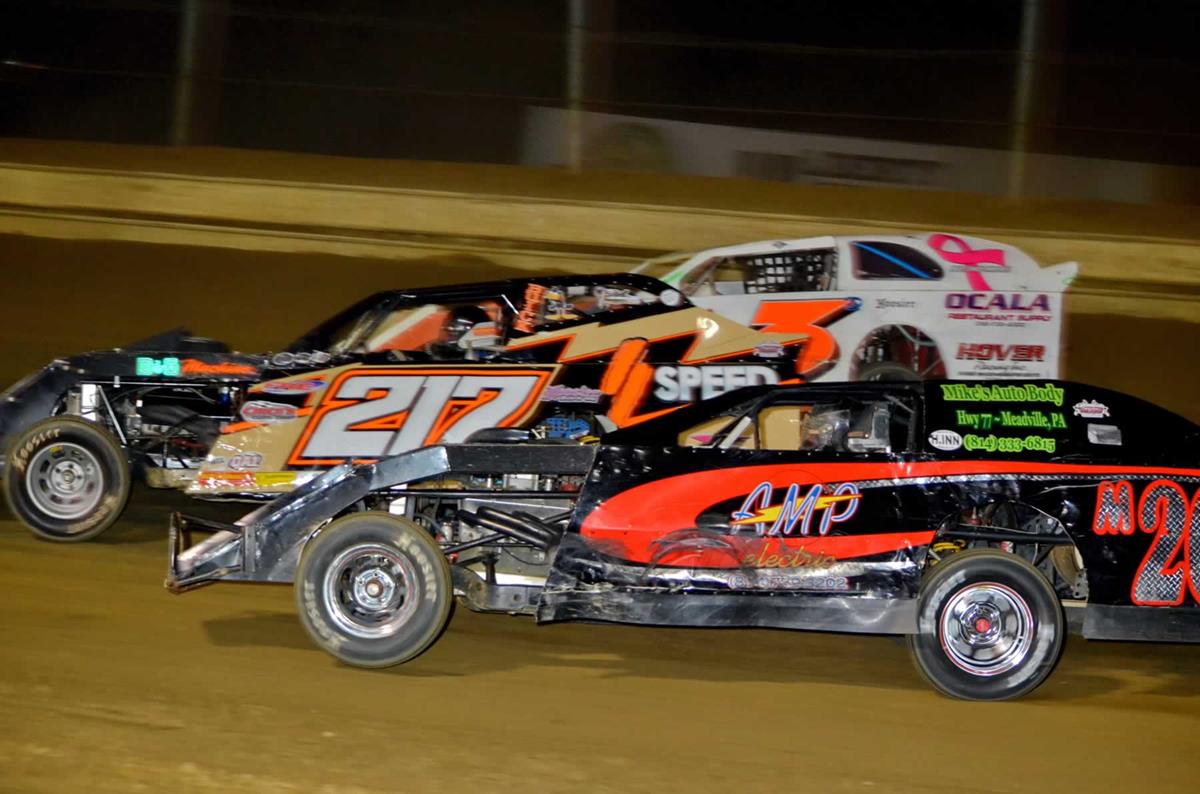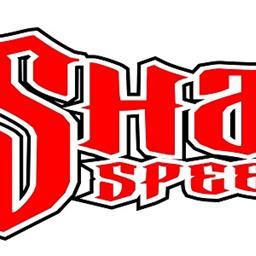 ---
Gibson returns to present Stocks for next 3 yrs; Weekly purse increase; Alliance w/ Penn-Ohio formed w/ 5 minimum $1000 to-win mini series & point fun
By Mike Leone
December 8, 2015
(Hartford, OH)…Sharon Speedway is excited to announce several developments for the 2016 racing season for its Stock Car division. Longtime sponsor Gibson Insurance Agency of Girard, Ohio has not only returned to be the division's presenting sponsor, but has renewed for the next three seasons. Also, Wedge Motorsports and Robinson Automotive have added money to the weekly purse, and an alliance has been formed with the Penn-Ohio Series to adopt the same rules and create a five-race mini series with an additional point fund.
If there are between 14-23 cars on a regular "Steel Valley Thunder� night, the Stock Car feature will pay $500 to-win with $265 for runner-up! If there are 24 or more cars, the feature winner will receive $700 with $300 for runner-up in addition to the prior higher purse structure that offers $75 to-start! The increase is being sponsored by Wedge Motorsports of Warren, Ohio and Robinson Automotive of Hadley, Pa. Also, thanks to an anonymous donor, a $50 bonus will be posted to the fifth place finisher at each "Steel Valley Thunder� weekly event.
The 2016 rules are now available on the website under the rules on the driver info tab at sharonspeedway.com. The rules are identical to the Penn-Ohio Series. As part of the alliance, a five-race mini series has been created with each race paying a minimum of $1,000 to-win capped off by the season ending "Apple Festival Nationals�. A separate point fund will be created by the Penn-Ohio Series for these events with $600 going to the fund per completed event up to $3,000.
Also, Stock racers running the GM 604 or 602 engine have the option of joining the RUSH Pro Stocks and race at Sharon to gain points toward that point fund and those membership benefits.
"We've been pleased with the support of Stock Car racers both weekly and at our special events,� stated GM Dave Willoughby. "With these additional programs and events we look forward to that continuing in 2016. We also have to thank Gibson Insurance Agency for their unwavering support of the division over the years. Be sure to check them out on the internet at www.gibsonagency.com.�
The 87th anniversary season will actually get underway with a 2015 make-up event for night two of the "Apple Festival Nationals� on Saturday, April 16. The Gibson Insurance Agency Stock Cars will be running in a $2,000 to-win non-point Penn-Ohio event. Two B mains and the feature are still to be run. An open practice is scheduled for Friday, April 15.
Sharon Speedway is owned by the Blaney, Weller, and Kirila Families and is a 3/8-mile dirt track located on Custer-Orangeville Road in Hartford, Ohio near the intersection of Routes 7 & 305. For more information, check out the website at www.sharonspeedway.com or call 330-772-5481. Become a fan of Sharon Speedway on Facebook at www.facebook.com/sharonspeedway and follow us on Twitter at www.twitter.com/sharonspdwy.
Back to News