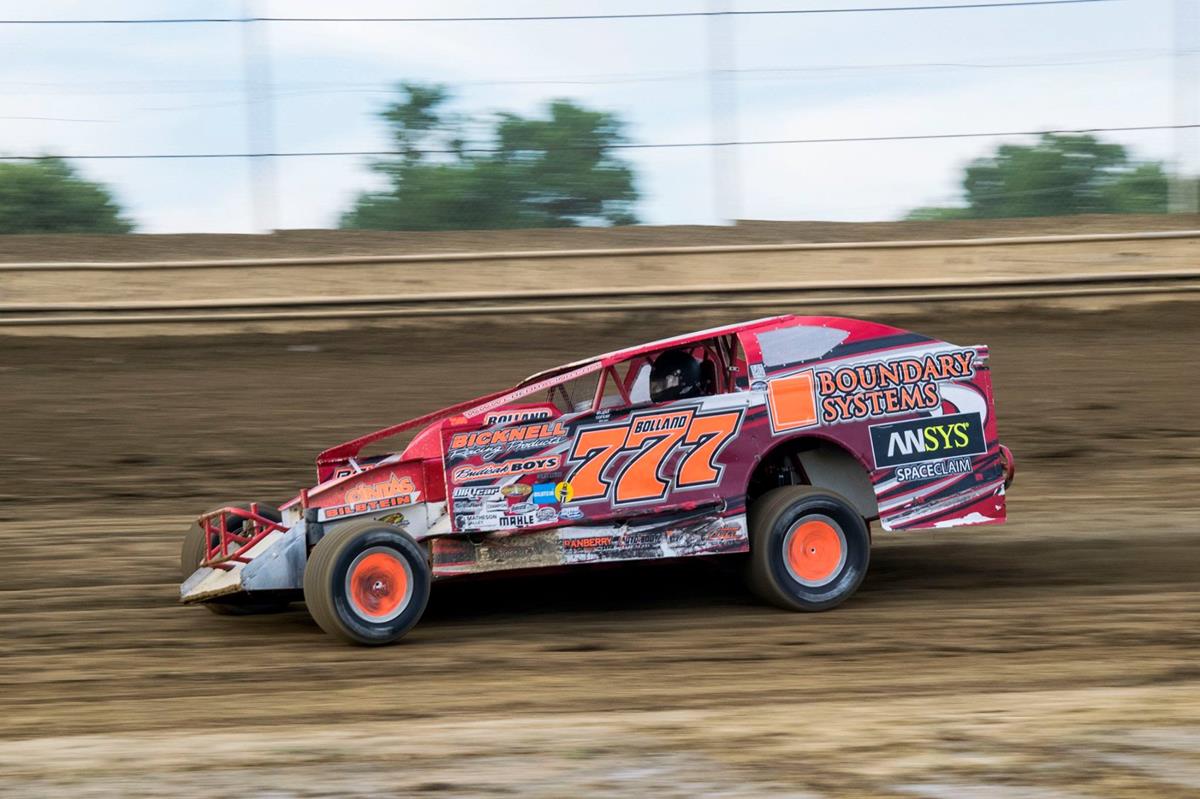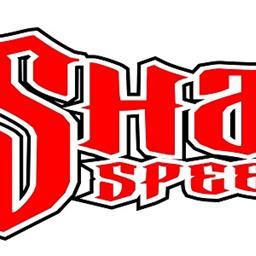 ---
Great weather forecasted for Saturday's "Steel Valley Thunder" racing program; Final night of points for RUSH Mods & Stocks
By Mike Leone
August 23, 2016
(Hartford, OH)…Sharon Speedway will close out the month of August this Saturday night (August 27) with the final program until after the Labor Day weekend.  The Hovis Auto & Truck Supply DIRTcar Big-Block Modifieds, Summit Racing Equipment Modifieds, Lyden/Red Line Oil RUSH Sportsman Modifieds, Gibson Insurance Agency Stock Cars, HTMA/Precise Racing Products Econo Mods, and the Deforest Used Parts Mini Stocks will be part of the program.  Race time is 7 p.m.  Kids bike races will be held during intermission.
This will be the next-to-last night of points for four of the divisions, while the RUSH Sportsman Modifieds and Stock Cars end their championship battles this Saturday night as they will not be on the September 10 racing program.
Rick Richner has been a Sharon Speedway regular in the Big-Block Modified division for four years now. Last Saturday night, the Niagara Falls, New York veteran won his first feature of the year giving him a victory in three of the four years he's competed at the Hartford, Ohio oval.  Meanwhile, it hasn't been the year Rex King, Jr. has been accustomed to at least winning wise throughout the region; however, "Cooter" is atop the Hovis Auto & Truck Supply standings by 18 in his bid for his second title in three years.  It would give the King family three straight titles in the division and five of the last seven years at the head table.  Three-time winner, Jimmy Weller III, is second.  Rex King, Richner, and Dave Murdick, who won titles in 2008 and 2012, are third through fifth in points.
Outside of Joel Watson's five feature wins, it's been a competitive season in the Modifieds. Despite just one victory, Joe Gabrielson leads the way in the Summit Racing Equipment-sponsored division.  The Bristolville, Ohio driver has a 16-point advantage on 2010 champion, Jeff Johnson, as he looks to capture his first career track championship.  Johnson owns 18 career wins at Sharon, but has yet to break into victory lane this season.  Scott Stiffler, Carl McKinney, and Watson are third through fifth in points, but their chances at a championship are slim to none.
For the first nine events of the season, only point leader Brandon Ritchey was able to repeat in the RUSH Sportsman Modifieds, but in the last two events Chas Wolbert and Rocky Kugel have joined Ritchey as repeat winners. Ritchey of Seneca, Pa. holds a 15-point lead entering the final night of points Saturday over RUSH's 2015 "Futures Cup" champion Kole Holden.  RUSH's current "Futures Cup" champion is Kyle Martell, who has one victory this year and is just 16 points out with still a shot at the Lynden/Red Line Oil title.  Wolbert and Brian Schaffer are fourth and fifth in points and would only have a shot at the title if Ritchey failed to show.
Veteran Paul Davis has had a successful career, but has never won a track championship. That's about to change on Saturday as the Fowler, Ohio driver will earn the Stock Car title when he signs in for competition.  In 2014, Davis tied Mike Clark for the title but lost on the tiebreaker.  Davis, who has had a stellar season, is now set to stop Clark from an unprecedented fourth straight Gibson Insurance Agency crown.  Andy Buckley is second in points over Mike Miller, Clark, and Jacob Billyk.  Buckley is the only driver that would even be able to overtake Davis if he failed to show.
It's been an unbelievable season for Steve Haefke. The Austintown, Ohio veteran has the ability to clinch his first career Sharon championship on Saturday and become the sixth different Econo Mod champion in the seven-year history of the division.  Haefke has amazing streak going of 16 straight features where he's finished first or second!  If Haefke can extend that to 17 he'll easily clinch the HTMA/Precise Racing Products title.  The Blackshear Brothers of Brandon and Brad, who each have a championship to their credit, are second and third in points as Wayne Daniels and rookie Kyle Miller complete the top five.  The Econo Mod car counts have really been up each of the last three weeks.
The Mini Stocks have come down to a three-man race with two nights of points remaining. Steve Walker II has the led the Deforest Used Parts standings for much of the year, but his lead is down to just 10 points over five-time winner, Joe Campbell, after a rough night last Saturday.  The division's all-time winningest driver, Bill Fuchs, has had an off year with just one victory, but he's only 17 points out of the lead.  Fuchs is looking for his third straight title and fourth in six years.  Matt Rubright and Logan Keney are fourth and fifth in points, but have realistically no shot at the title.
Hovis Auto & Truck Supply will again award a pair of complimentary pit passes to a lucky driver in the division that competes first and a pair to a lucky fan, and the hard luck Big-Block Modified driver. Summit Racing Equipment will award $25 gift cards to the hard charger in the Modified, Stock Car, and Econo Mod divisions.  Thanks to an anonymous donor, a $50 bonus will be posted to the driver that finishes fifth in the Big-Block Modified, RUSH Sportsman Modified, and Stock Car features.
Pit gates open at 4 p.m. with grandstands at 5. Heat races begin at 7 p.m.  Grandstand admission for those 14 and over is $10.  Pit passes are $30.  Children $13 and under along with parking and camping are free.  Sharon has a no carry-in cooler policy.
Remember, there will be no racing over Labor Day weekend, and the "410" Sprint Cars have been added to the September 10 "Steel Valley Thunder" program that will also include the Big-Block Modifieds, (E) Modifieds, Econo Mods, and Mini Stocks in their final night of points. Grandstand admission for this event will be $13 for those 14 and over.  The annual "Apple Festival Nationals" will close out the 87th anniversary season with a two-day blow-out on Friday and Saturday, September 16-17.
Sharon Speedway is owned by the Blaney, Weller, and Kirila Families and is a 3/8-mile dirt track located on Custer-Orangeville Road in Hartford, Ohio near the intersection of Routes 7 & 305. For more information, check out the website at www.sharonspeedway.com or call 330-772-5481. Become a fan of Sharon Speedway on Facebook at www.facebook.com/sharonspeedway and follow us on Twitter at www.twitter.com/sharonspdwy.
Back to News