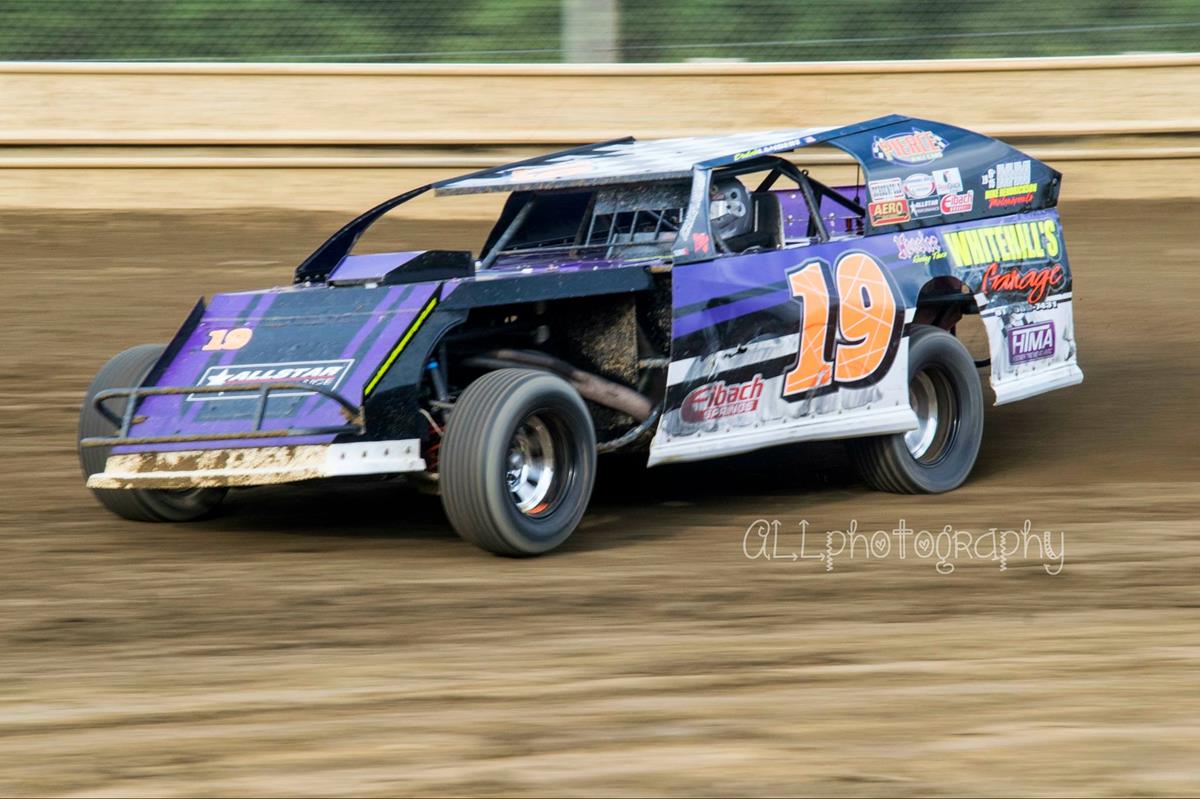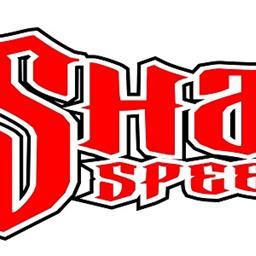 ---
"Apple Festival Nationals" Friday & Saturday; Most of the region's divisions in action highlighted by Mod Tour, RUSH LM Tour, RoD Mods & Penn-Ohio Sto
By Mike Leone
September 13, 2016
(Hartford, OH)…Sharon Speedway will conclude the 87th anniversary season this weekend with the running of the annual "Apple Festival Nationals� on Friday and Saturday night (September 16-17).  Ten different divisions will compete plus the vintage cars will also be on display and will run an exhibition.  The Mod Lites, Sportsman Dwarf Cars, and Junior Sprints will run a complete show on Friday night along with the "Johnny Zdelar Memorial" for Big-Block Modified non-winners, while The Mod Tour will run their entire "Russ King Memorial� on Saturday night; meanwhile, the RUSH Late Model Touring Series, Renegades of Dirt (E) Modifieds, Penn-Ohio Stock Car Series, RUSH Sportsman Modified Touring Series, Econo Mods, and Mini Stocks will have their shows split over the two days with their features on Saturday night.  Race time is early at 6 p.m. both nights.
The headlining Big-Block Modifieds will have the limelight over the weekend starting with the third annual "Johnny Zdelar Memorial" on Friday night. This year's event will only be open to drivers that have never won a Big-Block Modified feature in their career.  The feature winner will pocket $1,700 and will be a guaranteed starter in Saturday's Mod Tour event.  Mod Tour rules will be in effect.  Zdelar was a crew member on the King Bros. team for 20 years until tragically losing his life in an automobile accident in November 2013.
The Mod Tour returns for the third time this season as part of the "Russ King Memorial� on Saturday. Tour point leader Erick Rudolph actually won last year's make-up event back on April 16, while Jim Rasey pocketed $2,000 for the "Lou Blaney Memorial" on July 9.  Rex King, Jr. won his second track title this year; however, has never won the prestigious "Russ King Memorial" event for his late grandfather.
To date, there have been 30 "Russ King Memorial� events run with 16 different winners. The late Lou Blaney leads the win list at five.  The top active racers include King, Jim Rasey, and Jim Weller, Jr. with three wins each, which is tied for second with the retired hall of fame racer Bob Kraus.  Steve Feder and Ricky Richner scored upset wins in 2012 and 2013 for their first career wins at the speedway.  One of the biggest upsets took place in 2008 when the "358� of Lonny Riggs won his first career Sharon feature!
After being rained out on April 22, the Sweeney RUSH Late Model Tour will make its first visit of the season in the sixth annual "Gary Knollinger Memorial� racing for $2,000 to-win. Knollinger was a top Crate Late Model racer from Triadelphia, West Virginia that tragically lost his life after being struck by an automobile near his business.  Sharon was Knollinger's favorite track and the site of his first career Touring Series win.  Past winners of the event include Max Blair (2011), Joe Martin (2012), Ryan Montgomery (2013), Russell King (2014), and Jacob Hawkins (2015).  New York racers Bryce Davis, John Waters, and Jason Knowles lead the way in the points.  Davis has an eight-point lead on Waters as both racers have three victories this season.  The Sweeney Tour is coming off a record car count of 58 on Sunday at Tri-City for their Manufacturers Night won by Blair.
Former NASCAR racer, David Stremme, picked up the $1,500 inaugural visit by the Renegades of Dirt Modifieds back on July 21 over a 26-car field. This weekend will be the Series' championship event paying $3,000 to-win in one of the richest E-Mod races  in the history of the speedway!  Jacob Hawkins is the Series point leader, while Joe Gabrielson will look to defend his home turf after garnering his first career track championship.  Joel Watson led the way at Sharon winning five features including the 2015 "Apple Festival Nationals" make-up on April 16 despite missing several nights that cost him a chance at the title.
The Penn-Ohio Stock Car Series have been a big part of Sharon's schedule in 2016 participating in a mini series of high-dollar events as everything will culminate with this weekend's $2,000 to-win event counting for both the mini series and the Series' regular points. To date, Chris Schneider and Paul Davis have each won two of the mini series events.  Davis has had a career best season winning four feature events totaling $3,500 alone in route to his first track championship.  Rob Shook won the $2,000 Penn-Ohio make-up event on April 16 from last year's "Apple Festival Nationals".
The Lyden/Red Line Oil RUSH Sportsman Modifieds completed their second season as being a weekly division and averaged over 22 cars per night with Brandon Ritchey copping the title. This weekend, the RUSH Mods will compete in an $800 to-win Bicknell Racing Products Touring Series event.  Greg Martin won last year's make-up event on April 16, and Tour point leader Chas Wolbert won on "Manufacturers Night" back on June 25.  Eight different drivers won races this season at Sharon.
The HTMA/Precise Racing Products Econo Mods will battle for a $500 payday- their richest of the season. Steve Haefke has been heads and shoulders above the competition this year winning six features in route to his first track championships.  More impressively, Haefke has run off 17 straight top two finishes dating back to last season and will hope to put the icing on the cake Saturday.
The Deforest Used Parts Mini Stocks will race for $300 to-win. Steve Walker II and Joe Campbell won the lion's share of the events during the season.  Walker picked up four wins and beat five-time winner Campbell to capture his second track championship, but first since the inaugural season in 2010.  Three-time champion, Bill Fuchs, finished third in points, but the division's all-time winningest driver had just one feature win.  The "Apple Festival Nationals" always draws in a lot of top racers from throughout the region that will be sure to give the Sharon regulars all they can handle.
The Mod Lites and Sportsman Dwarf Cars will return once again as part of the "Apple Festival Nationals� running their complete show on Friday along with the Junior Sprints for children. The Mod Lites will race for $500 to-win, while the Sportsman Dwarfs for $250 to-win presented by Leader Chassis and Joe's Radiator.   Many of the competitors race weekly at Deerfield Speedway and Mercer Raceway Park and always enjoy a chance to compete at Sharon.
On Friday, pits officially open at 3 p.m. (one window will be open at 2 p.m. to allow for early arrivals to help with congestion) with grandstands at 4. Group qualifying for the Late Models and RoD Mods will take place at 6 p.m. followed by racing on Friday. Â The same times will be in effect on Saturday with racing starting at 6.
Breakfast will be served in the main concession on Saturday morning from 8:30-11 a.m. and lunch from 12-2 p.m. There will be a DJ after the races both nights.
Grandstand admission for those 14 and over is $12 on Friday and $15 on Saturday or $25 for a two-day pass. Pit passes are $30 on Friday and $35 on Saturday or $60 for a two-day pass.  As always, children under 13, parking, and camping is always FREE!  Sharon has a no carry-in cooler policy.  PLEASE NOTE: THE BACKSTRETCH GRANDSTANDS WILL NOT BE AVAILABLE FOR GENERAL ADMISSION- ONLY FOR PIT PASS HOLDERS.  This is due to using the area for overflow pit parking.
Also, please be aware that the "Apple Festival" parade will be taking place in Hartford near the intersection of Routes 7 & 305 at 5:30 p.m. on Saturday.
Sharon Speedway is owned by the Blaney, Weller, and Kirila Families and is a 3/8-mile dirt track located on Custer-Orangeville Road in Hartford, Ohio near the intersection of Routes 7 & 305. For more information, check out the website at www.sharonspeedway.com or call 330-772-5481. Become a fan of Sharon Speedway on Facebook at www.facebook.com/sharonspeedway and follow us on Twitter at www.twitter.com/sharonspdwy.
Back to News