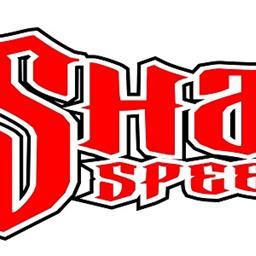 11/29/2016
Sharon Speedway
---
Lucas Oil Late Models, All Star Sprints & Super DIRTcar Big-Block Mod Series highlight national events in 2017 at Sharon; 4 divisions to be featured i
By Mike Leone
November 29, 2016              
(Hartford, OH)…While the 2017 racing season is still well over four months away, Sharon Speedway management has been busy making preparations for the 88th anniversary season.  All of the major events scheduled in 2016 will return with some additional events in the works.  The weekly Saturday night "Steel Valley Thunder" program has been reduced from six divisions down to four for the 2017 season.
After the 2016 season is officially closed out with the awards banquet and dinner on Saturday, February 25 at Yankee Lake (OH) Ballroom, all eyes will shift to 2017 with the season opener on Friday, April 21 as the Lucas Oil Late Model Dirt Series will make their inaugural visit to Sharon in a $10,000 to-win event. After much anticipation, the 2016 event was rained out. 
Tony Stewart's Arctic Cat All Star Circuit of Champions have already been booked for two events. The 35th annual Ohio Speedweek will make a stop on Tuesday, June 20 for $5,000 to-win, and then the All Stars will return for the third consecutive year to sanction the ninth annual "Lou Blaney Memorial" on Saturday, July 8.   
The Super DIRTcar Big-Block Modified Series will return once again on Thursday, July 20 for a $6,000 to-win event. A huge field of 51 ground-pounders invaded the Hartford, Ohio 3/8-mile oval this past season for the first time since 1983 on the old half-mile track.  Jimmy Phelps will look to defend his 2016 victory. 
Advanced tickets will go on sale soon for these events. Several other events with regional touring series and non-sanctioned Sprint Car events will also be held.  The exact date of September's "Apple Festival Nationals" hasn't been set, and look for a reformatted event.  Speaking of the "Apple Festival Nationals", the five rained out 2016 feature events will be made up throughout the spring of 2017 with the exact dates announced with the release of the 2017 schedule.
The weekly Saturday night "Steel Valley Thunder" program will get underway on Saturday, April 29 and will feature the Hovis Auto & Truck Supply Big-Block Modifieds, Lyden/Red Line Oil RUSH Sportsman Modifieds, Gibson Insurance Agency Stock Cars, and the HTMA/Precise Racing Products Econo Mods. Due to declining car counts, the (E) Modifieds and Mini Stocks will not be part of the weekly program.  The Modifieds are slated to make monthly appearances.
Keep an eye on social media and our website for 2016 banquet ticket sales, 2017 rules, special event advance ticket sales, season reserved pit parking spots, car registration, and more.  
Sharon Speedway is owned by the Blaney, Weller, and Kirila Families and is a 3/8-mile dirt track located on Custer-Orangeville Road in Hartford, Ohio near the intersection of Routes 7 & 305. For more information, check out the website at www.sharonspeedway.com or call 330-772-5481. Become a fan of Sharon Speedway on Facebook at www.facebook.com/sharonspeedway and follow us on Twitter at www.twitter.com/sharonspdwy.
Back to News