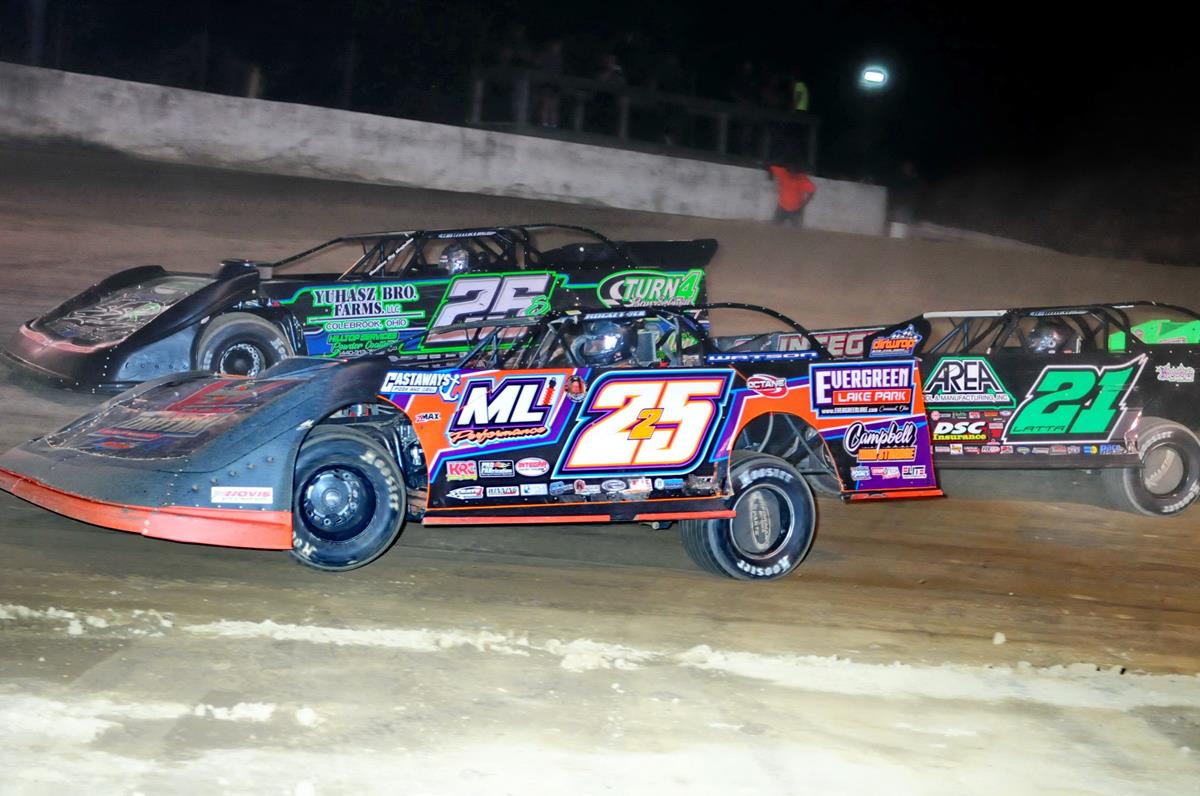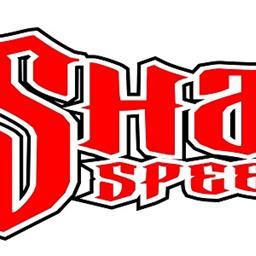 ---
RUSH Late Model Tour returns to Sharon Saturday after a 5-year absence for "Bill Forney Memorial" for $3199 to-win; UMP Mods & RUSH Sprints return; Fi
By Mike Leone
August 25, 2021           
(Hartford, OH)...Sharon Speedway will honor and remember another local racing legend this Saturday night (August 28) in the inaugural "Bill Forney Memorial".  The program will feature the Pace Performance RUSH Late Model Flynn's Tire/Born2Run Lubricants Touring Series racing for $3,199 to-win along with the Hovis Auto & Truck Supply UMP Modifieds, Terry Bowser Excavating RUSH Sprint Cars, Gibson Insurance Agency Pro Stocks, and the HTMA/Precise Racing Products RUSH Sportsman Modifieds.  Kids power wheel races will be held at intermission.  The night is sponsored by A&MP Electric and Miller Industries.  It's Twin-State Auto Racing Club Night.  Race time is 7 p.m.
Bill Forney, one of, if not the greatest racer to ever wheel a Late Model in the region, passed away on August 10, 2019 at the age of 92.  Forney made famous the candy-striped #199 Late Model, thus the additional $199 added in Memory of Bill from Bill's children, Mike Forney and Anita Carson.  The inaugural event was scheduled for last year; however, was cancelled due to COVID-19 restrictions, and then was rained out on July 17.  Since then the last five events have been completed. 
Forney was a fixture at both Canfield and Sharon Speedways.  Forney's racing prowess earned him the Late Model track championship at Sharon in 1964, and an unprecedented seven championships at Canfield (1959-1960, '61, '63, '65-66, '68) - a track that had a national reputation for tough as nails competition.  All totaled, Forney had hundreds of feature wins, many at these two tracks.  Forney was inducted into the inaugural Twin State Auto Racing Club's Hall of Fame in 2010, and is also a member of the Cloverleaf Speedway (Cleveland) Hall of Fame.  
The RUSH Late Model Tour last appeared at Sharon in 2016 with Will Thomas III taking the victory.  That was prior to the new red clay surface that has produced tremendous racing in recent years.  The RUSH Late Models ran weekly at Sharon from 2011-2014.  After a four-year hiatus, Sharon hosted a RUSH Weekly Series special last year that saw Max Blair top a 22-car field.   Thomas, who has four Econo Mod wins this year, is the division's all-time winner with 13 victories and is expected to be in competition. 
Virginia racer Kyle Hardy leads the RUSH Tour to Sharon with six victories including the most recent show on August 15 at Eriez Speedway as he topped a 46-car field for "Manufacturers Night".  Hardy has a 77-point lead in the $12,000 to-win championship.  Joe Martin, a former regular at Sharon when the division ran weekly, has worked his way up to second in points thanks to eight top six finishes in the last nine events.  Defending and three-time Series champion, Jeremy Wonderling, has dropped to third in points with three wins. 
Michael Duritsky, Jr. and J.J. Mazur are fourth and fifth in points in search of their first career Tour wins.  2016 RUSH Tour champion John Waters is sixth, while Bud Watson and Ryan Frazee are tied for seventh.  Kyle Lukon and Logan Zarin complete the top 10.   The RUSH Late Model Tour will return September 10-11 during the "Apple Festival Nationals" racing for $4,000 to-win in an event presented by Zarin Truck & Auto.  
The Sharon/Canfield Speedways Drivers Reunion will be held in conjunction with the "Bill Forney Memorial".  Drivers that competed on the dirt at these speedways from 1949-1973 were invited to the event free of charge and will enjoy a complimentary dinner in the pavilion between 4-6 p.m.  Special thanks to Jeff Teeters, Jeff Johnson, Steve Haefke, Joe Gabrielson, John Sandquist, Jr., and Wayne Tessean for their generous contributions to cover the cost of complimentary meals for the retired drivers.  The fathers of all these racers competed during this era.
Drivers/car owners that have confirmed their attendance include John Czoka, Tom Czoka, Martin Dellinger, Don Downey, Skip Evans, Mike Forney, Butch Haefke, Tim Henrich, Jeep Iacubucci , Tom Jarrett, Bobby Johnson, Tom Joyce, Dan Lewis, Sr., Terry May, Ed McGarry, Clair Mizner, Ron Novak, Jerry Postlethwait, Jerry Rydarowicz, John Sandquist, Michael Saverko, Tubby Tessean, Bob Williams, Wally Yeager, and Dave Yobe.
The Hovis Auto & Truck Supply UMP Modifieds are set for their third and final appearance of the 2021 season on Saturday night and will again be racing for $1,000 to-win.  The shows scheduled for May 26 and June 19 both fell victim to rain.  Back on April 24 at the season opener, Dave Hess, Jr. captured his fourth career win.  Ty Rhoades charged from 13th to second at the opener then went 11th to first to score the upset win on July 31!  Joel Watson, who has a pair of top eight finishes this year, has 28 victories at Sharon, which is the most amongst active racers.  Sharon is part of the East Region that offers $2,000 to the champion with the top 10 receiving point fund monies, while the national UMP champion will take home $20,000.
The Terry Bowser Excavating RUSH Sprint Cars are back for their seventh show of 2021.  The fourth year division has shown growth with an average of more than 20 per show this season at Sharon.  Chad Ruhlman, the division's all-time winner and two-time champion, has two victories this year at Sharon including an impressive charge from 20th on July 31!  Ruhlman, a two-time Series champion, trails the $5,000 to-win RUSH Weekly Series points by just two to Gale Ruth, Jr.  Ruth leads the Series with six wins around the circuit, but has never won at Sharon.  RUSH's 2020 "Futures Cup" Champion, Nolan Groves, also has two wins, while 62-year-old Rod George has a victory.  At the last event on August 14, seven-time "410" Sprint Car track champion, Jarod Larson, returned to victory lane for the first time since his last championship in 2006!   
The Gibson Insurance Agency Pro Stocks return and will close out their championship point season.  Chris Schneider became the second repeat winner of 2021 on August 14.  Schneider won the $10,000 "Steel Valley Nationals" on June 12 then two months later won the $1,000 special.  The only other repeat winner is points leader Curt J. Bish, who hasn't won since May 15.  Bish though leads 2018 champion, Chris McGuire, by 19 points.  Coleton Longwell, who captured his first career Sharon victory on July 31, has worked his way up to third in points.  2016 and 2017 champion Paul Davis is fourth in points as he looks for his first win in more than two years. Larry Kugel is fifth.
Like the Pro Stocks, the HTMA/Precise Racing Products RUSH Sportsman Modifieds return after a week off to close out their championship point season.  With his four wins and all podium finishes in eight races, Chas Wolbert has already clinched his first track championship.  Tony Tatgenhorst trails by 74 points with rookie Ben Easler, Rob Kristyak, and Jacob Wolfe completing the top five.  Despite only competing in four races, Garrett Krummert has a pair of victories, while Wolfe and Clayton Deems won their first career races earlier this season.
Drivers will not only be battling for Sharon points, but also the $3,500 to-win Hovis Auto & Truck Supply RUSH Weekly Series and the $1,000 to-win Wedge Motorsports "Route 7 Rumble" Series Championship.  Wolbert also leads RUSH's Weekly Series standings, but has just a one-point lead in the "Route 7 Rumble" over Kole Holden with Brandon Ritchey just five points behind the leader.
There is no Sharon registration fee for any division.  One-way driver radios are mandatory; channel 454.000.  AMB/MyLaps transponders are required; rentals available for $25.  If you have yet to register for the 2021 season, please bring the registration form with you completed  http://www.sharonspeedway.com/wp-content/uploads/2021/01/RegistrationFormSharon2021.pdf
Fans can not only experience viewing from the frontstretch and backstretch grandstands, but also from the infield fan zone.  The fan zone, which includes a concessions and restrooms, debuted in 2020 during the COVID-19 shortened season.  Sharon is the only track in the area to have viewing from the unique infield perspective.  There will be times throughout the night when fans can cross on the frontstretch back and forth.
The pits will be open throughout the afternoon with passes going on sale at 4 p.m.  General admission will also open at 4 due to the reunion.  Pill draw will close for the Sharon divisions at 6:15 p.m.  Warm-ups for the RUSH Late Models will be at approximately 6:15 followed by group qualifying and heat races at 7.
Grandstand/fan zone admission for those 14 and over is $15.  Senior citizens are $10.  Patio seating upgrades are just $5 and fan suite seating upgrades are just $20 over the cost of general admission.  These can be upgraded on race night at the track office.  As always, children under 14 and parking are always FREE.  Pit passes are $35.  As a reminder, coolers nor outside food or beverages are not permitted. 
There will be no racing over Labor Day weekend.  The next events are the "Apple Festival Nationals" on Friday and Saturday, September 10-11.  Information can be found at the following link http://www.sharonspeedway.com/wp-content/uploads/2021/08/Apple-Festival-Purses-2021.pdf
Sharon Speedway is owned by the Blaney, Weller, and Kirila Families and is a 3/8-mile dirt track located on Custer-Orangeville Road in Hartford, Ohio near the intersection of Routes 7 & 305.  For more information, check out the website at www.sharonspeedway.com or call 330-772-5481.  Like us on Facebook at www.facebook.com/sharonspeedway and follow us on Twitter @sharonspdwy.
Back to News