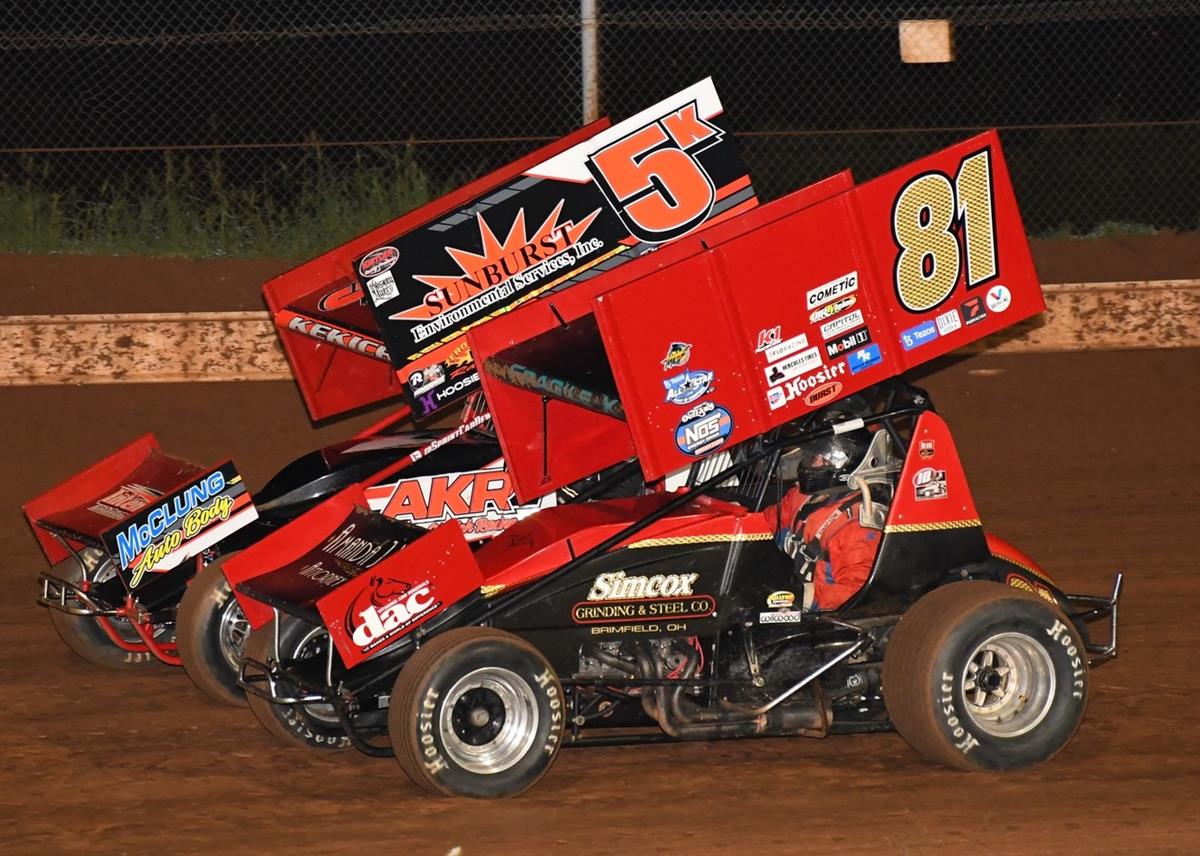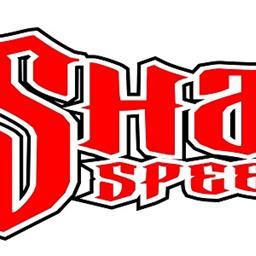 ---
"WEDNESDAY NIGHT THUNDER" RETURNS WITH "410" SPRINTS FOR $4000 TO-WIN ALONG WITH BIG-BLOCK MODIFIEDS FOR $2000 TO-WIN THIS WEDNESDAY NIGHT
By Mike Leone
August 28, 2023
(Hartford, OH)…Following Saturday night's final "Steel Valley Thunder" program of the season, Sharon Speedway will return to action this Wednesday night (August 30) for the second and final installment of "Wednesday Night Thunder" presented by Cortland Mower Sales. This time, the Hovis Auto & Truck Supply "410" Sprint Cars will be joined by the Big-Block Modifieds in this powerful two-division show. Qualifying for the Sprint Cars will be at 6:30 p.m. followed by heat race action at 7.
The "410" Sprint Cars will return for their only appearance in the month of August and will race for $4,000 to-win, $400 to-start. It'll be the next-to-last non-sanctioned "410" Sprint Car show of the 94th anniversary season. At the last "Wednesday Night Thunder" event, Dale Blaney topped a season high 37-car field for the $4,000 payday!
The Sprints have competed seven times this season with five different winners. Dave Blaney won the May 13 opener then backed that up by winning another $3,000 in his next appearance on June 3 for the Western PA Speedweek event for his 36th career Sharon "410" victory . In between, Donny Schatz won his first Sharon "410" race when the World of Outlaws visited on May 20 for $10,000. Tyler Courtney won his first career Sharon race for the "Lou Blaney Memorial" under the All Star Circuit of Champions sanction with 43 cars in the pits. Dale Blaney picked up his second win on an added event on July 21 part of the "Steel Valley Pro Stock Nationals" worth $2,700. And most recently, Michael Bauer became the third driver to win his first career Sharon "410" race when he won on July 29.
After competing on Saturday night, the Hovis Auto & Truck Supply Big-Block Modifieds presented by Alcon Mechanical, Autism Awareness, King Bros. Ready Mix Concrete, King's Sanitary Services, and Russ King Racing will return on Wednesday for their next-to-last appearance of the season. This time the ground pounders will battle for $2,000 to-win (complete payoff below)!
Back on June 17, Garrett Krummert ended a near eight-year winless drought in the division to take the $1,500 main event over the 20-car field. On July 8, the BRP Tour made their only appearance of the season and it was Canadian invader Mat Williamson earning his first career Sharon victory, worth $2,500, as there were 40 cars on hand! The July 15 show was rained out. This past Saturday night saw Rex King, Jr. become the third different winner in three events this season thanks to a last lap pass of Will Thomas III to earn $1,500.
The Big-Block Modifieds were a weekly attraction at Sharon from 1981-1992 then again from 1996-2017 and have since made limited appearances each year. There have been 636 races run with 95 different winners. The late Lou Blaney leads the all-time win list with 121 victories over Rex King, who has 54 checkered flags. Rex King, Jr. has the most wins as an active racer with 28 followed by veterans Jim Rasey (19), Brian Swartzlander (14), Rob Kristyak (11), and Dave Murdick (9). Other active Modified winners include Erick Rudolph (4), Jeremiah Shingledecker (4), Peter Britten (2), Brad Rapp (2), Steve Feder (2), Garrett Krummert (2), Chad Brachmann (1), Kyle Fink (1), Lonny Riggs (1), Mark Frankhouser (1), Mike Maresca (1), Ryan Susice (1), and Mat Williamson (1).
Summit Racing Equipment will present the hard charger award to the Big-Block Modified division. The driver that passes the most cars in the feature will receive a $100 Summit gift card. In the event of a tie, the tiebreaker will be the driver that finished highest in the feature.
"410" Sprint Car Payoff: 1. $4000 2. $2000 3. $1500 4. $1200 5. $900 6. $750 7. $700 8. $675 9. $650 10. $625 11. $600 12. $575 13. $550 14. $525 15-24. $400. Tow/Non-Qualifiers $100.
Big-Block Modified Payoff: 1. $2,000 2. $1,200 3. $750 4. $550. 5. $500 6. $425 7. $375 8. $300 9. $275 10. $250 11. $225 12. $220 13. $215 14. $210 15. $205 16-24. $200. Tow $75.
There is no Sharon registration fee. One-way driver radios are mandatory; channel 454.000. AMB/MyLaps transponders are required; rentals available for $25. If you have yet to register for the 2023 season, please bring the registration form with you completed http://sharonspeedway.myracepass.com/downloads/get.aspx?i=713060
Fans can not only experience viewing from the frontstretch and backstretch grandstands, but also from the infield fan zone, which includes concessions and restrooms. Sharon is the only track in the area to have viewing from the unique infield perspective. There will be times throughout the night when fans can cross on the frontstretch back and forth.
Pit passes and general admission sales will open at 5 p.m.; however, the pits will be open throughout the afternoon with registration and pill draw opening by 4 p.m. Sprint engine heat will be at 6:15 p.m. with group qualifying for the "410" Sprints at 6:30 followed by heat races at 7.
Grandstand/fan zone admission for those 14 and over is $20. Patio seating upgrades are just $10 and fan suite seating upgrades are just $20 over the cost of general admission. These can be upgraded on race night at the track office. Tickets are available through https://sharonspeedway.simpletix.com. As always, children under 14 and parking are always FREE. Pit passes are $35. As a reminder, coolers nor outside food or beverages are not permitted.
There will be no racing over Labor Day weekend. The next events will be September 8-9 for the "Apple Festival Nationals". The UMP Mods and Pro Stocks will run a complete show on Friday night, while heat races will be contested for the Big-Block Modifieds, RUSH Sprint Cars, RUSH Sportsman Modifieds and Econo Mods. On Saturday night, the "410" Sprint Cars will run a complete show for $3,000 to-win, while the classes that ran heat races only on Friday will run their remainder of their show.
Sharon Speedway is owned by the Blaney, Weller, and Kirila Families and is a 3/8-mile dirt track located on Custer-Orangeville Road in Hartford, Ohio near the intersection of Routes 7 & 305. For more information, check out the website at www.sharonspeedway.com or call 330-772-5481. Like us on Facebook at www.facebook.com/sharonspeedway and follow us on Twitter @sharonspdwy.
Back to News