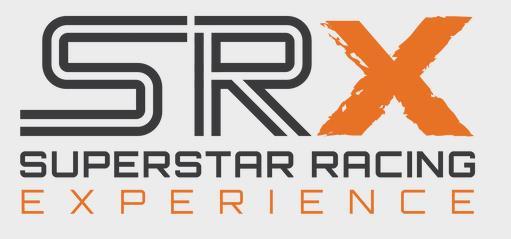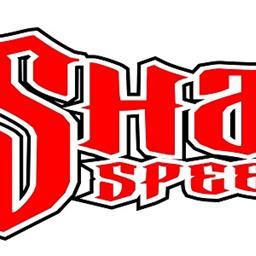 ---
TICKETS GOING FAST FOR THE INAUGURAL SRX EVENT AT SHARON ON JULY 23; CHASE ELLIOTT JOINS STAR-STUDDED LINEUP WITH DAVE & RYAN BLANEY
By Mike Leone
May 9, 2022
(Hartford, OH)…One of the most anticipated events in the history of Sharon Speedway is coming to the Hartford, Ohio oval on Saturday, July 23. The Superstar Racing Experience (SRX) will close out its sophomore season in an event broadcast live on CBS Sports at Sharon. Tony Stewart is the defending SRX Champion. It was recently announced that NASCAR Cup star Chase Elliott has joined the star-studded lineup that will also see Dave Blaney and his son Ryan competing against each other for the first time. Other current and former NASCAR and Indy Car racers will make up the SRX lineup.
Since the initial announcement, tickets have been selling fast and will only accelerate with Elliott now participating and the event drawing closer. Know that we are expecting what could be one of, if not, the largest crowds in our history. A 'very' limited amount of reserved tickets remain, while plenty of general admission tickets are still available; however, purchasing your tickets in advance is highly encouraged. All fan suite and patio seats are sold out.
A general admission ticket does not guarantee a seat as all seating outside of reserved will be first come, first serve once the ticket gates open. We will be requiring general admission ticket holders to occupy no more than one seat per person. We also reserve the right to declare if and when this event is sold out.
Sharon Speedway is the only facility in the region to offer infield spectating. The "Infield Fan Zone" is a large grassy area on the turn three and four side of the infield and is open for lawn chairs, blankets, etc. There is no additional cost to access this area. We encourage people to try out and experience the "Infield Fan Zone", which offers a unique and excellent way to watch the races. The "Infield Fan Zone" has a full concession and restrooms. Lawn chairs are available for purchase.
Advance reserved seats (all ages): $42
Advance general admission (14 & over): $40
Student general admission (6-13): $15
Kids 5 & under: Free
Day of event general admission tickets (14 & over): $45
Tickets and camping permits are available at the following link: https://sharonspeedway.simpletix.com. Camping for the event is $25 and must be purchased in advance. Camping will open at 5 p.m. on Thursday (July 21).
Note that "hot" pit passes will NOT be available; however, ALL tickets will include an opportunity to see the cars and stars competing from viewing locations in the pit area.
For more information on SRX, check out their website at www.srxracing.com, like them on Facebook by search SRXracingofficial, and follow them on Twitter @SRXracing.
Sharon Speedway is owned by the Blaney, Weller, and Kirila Families and is a 3/8-mile dirt track located on Custer-Orangeville Road in Hartford, Ohio near the intersection of Routes 7 & 305. For more information, check out the website at www.sharonspeedway.com or call 330-772-5481. Like us on Facebook at www.facebook.com/sharonspeedway and follow us on Twitter @sharonspdwy.
---
Article Credit: Mike Leone
Back to News