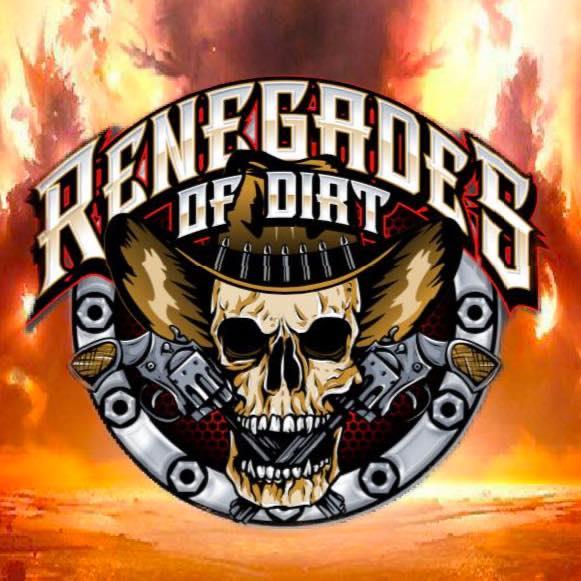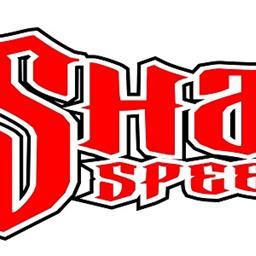 ---
"STEEL VALLEY THUNDER" SATURDAY AT SHARON TO FEATURE RENEGADES OF DIRT UMP MODS & RUSH MOD TOUR MFG NIGHT PLUS RUSH SPRINTS & PRO STOCKS
By Mike Leone
June 15, 2022
(Hartford, OH)…After a successful 40th annual Ohio Sprint Speedweek event on Tuesday, Sharon Speedway will roll right back into racing this Saturday night (June 18) with great weather predicted. The "Steel Valley Thunder" program presented by A&MP Electric will feature the Hovis Auto & Truck Supply UMP Modifieds in a Renegades of Dirt-sanctioned event plus the HTMA/Precise Racing Products RUSH Sportsman Modifieds for their "Manufacturers Night" in a Flynn's Tire Touring Series event. Also on the card will be the Terry Bowser Excavating RUSH Sprint Cars and the Gibson Insurance Agency Pro Stocks. It's Miller Industries and Twin-State Auto Racing Club Night. Race time is 7 p.m.
The Renegades of Dirt Series will be making their first of two visits during the season racing for a $1,500 to-win North Region event, and will then return for the final "Steel Valley Thunder" program on August 27. RoD races under the UMP Modified banner. Saturday will be the first Hovis Auto & Truck Supply UMP Mod show of the season after the April 23 show was rained out. The UMP Modifieds, formerly known as E-Mods, have completed 323 shows in their history at Sharon. Alan Dellinger is the all-time division win leader with 87 victories. Joel Watson, who still competes full-time in the division and is an expected entrant on Saturday night, is second with 28 wins.
The HTMA/Precise Racing Products RUSH Sportsman Modifieds will be competing in their Flynn's Tire Touring Series opener for $800 to-win. It'll be the first of two appearances by the Touring Series as they'll return on September 2. RUSH Mod drivers will also be participating in their eighth annual "Manufacturers Night" presented by MSD Performance as more than $21,000 has been posted with each eligible racer taking home a product package valued at a minimum of $400!
Not only will Tour points be up for grabs, but Sportsman Mod racers will also be battling for Hovis Weekly and Wedge Motorsports "Route 7 Rumble" Series points. Just two races have been completed at Sharon to date with Tony Tatgenhorst winning his first ever at the track and Justin Shea ending nearly a five-year Sharon winless drought with his win on June 4.
The Terry Bowser Excavating RUSH Sprint Cars return for their second race of the week. The non-winged racers were finally able to hit the Hartford, Ohio on June 4 as Ryan Fraley of nearby Brookfield won his first career Sprint Car race. A record 24 cars turned out, which topped last year's prior high car count of 23. On Tuesday, three-time and defending Equipment Rentals Options Weekly Series Champion, Chad Ruhlman, picked up the $700 victory over a career best finish by Brian Hartzell.
The RUSH Sprints have competed six times this year around the circuit heading into this weekend with three different winners. Ruhlman and Gale Ruth, Jr. each have a pair of victories, while teenager Blaze Myers has also been victorious in addition to Fraley. There have been 19 RUSH Sprint Car events completed all-time at Sharon with 10 different winners. Ruhlman, leads the way with eight victories. Ruhlman is in search of his fourth $5,000 Equipment Rental Options Weekly Series Championship in five years as he currently leads the points.
Thanks to Mother Nature, the competitive Gibson Insurance Agency Pro Stock division will finally be making their season debut on Saturday night. Sharon has the highest average weekly car count of any regional speedway running the Stocks, and also boasts the highest payoff. Curt J. Bish won the last two track championships and now owns six career wins including the 2019 $10,000 "Steel Valley Pro Stock Nationals". All-time UMP Mod winner, Alan Dellinger, also sits atop the Pro Stock division's all-time win list with 66. Steve D'Apolito's 32 wins are the next highest amongst active full-time racers.
Summit Racing Equipment will present the hard charger award on Saturday night to the Pro Stock division. The driver that passes the most cars in the feature will receive a $100 Summit gift card. In the event of a tie, the tiebreaker will be the driver that finished highest in the feature.
There is no Sharon registration fee. One-way driver radios are mandatory; channel 454.000. AMB/MyLaps transponders are required; rentals available for $25. If you have yet to register for the 2022 season, please bring the registration form with you completed http://sharonspeedway.myracepass.com/downloads/get.aspx?i=713060
Fans can not only experience viewing from the frontstretch and backstretch grandstands, but also from the infield fan zone. The fan zone, which includes a concessions and restrooms, debuted in 2020 during the COVID-19 shortened season. Sharon is the only track in the area to have viewing from the unique infield perspective. There will be times throughout the night when fans can cross on the frontstretch back and forth.
The pits will be open throughout the afternoon with passes going on sale at 4 p.m., while general admission opens at 5. Racing will begin at 7 p.m.
Grandstand/fan zone admission for those 14 and over is $15, while senior admission is $10. Patio seating upgrades are just $10 and fan suite seating upgrades are just $20 over the cost of general admission. These can be upgraded on race night at the track office. As always, children under 14 and parking are always FREE. Pit passes are $30. Rain checks from May 14 can be utilized on Saturday night. As a reminder, coolers nor outside food or beverages are not permitted.
Coming up Saturday, June 25 will be a "Super Series" event featuring the Hovis Auto & Truck Supply "410" Sprint Cars for $3,000 to-win along with the Terry Bowser Excavating RUSH Sprint Cars, Gibson Insurance Agency Pro Stocks, and the Whelen Econo Mods. Race time is 7 p.m.
Sharon Speedway is owned by the Blaney, Weller, and Kirila Families and is a 3/8-mile dirt track located on Custer-Orangeville Road in Hartford, Ohio near the intersection of Routes 7 & 305. For more information, check out the website at www.sharonspeedway.com or call 330-772-5481. Like us on Facebook at www.facebook.com/sharonspeedway and follow us on Twitter @sharonspdwy.
---
Article Credit: Mike Leone
Back to News