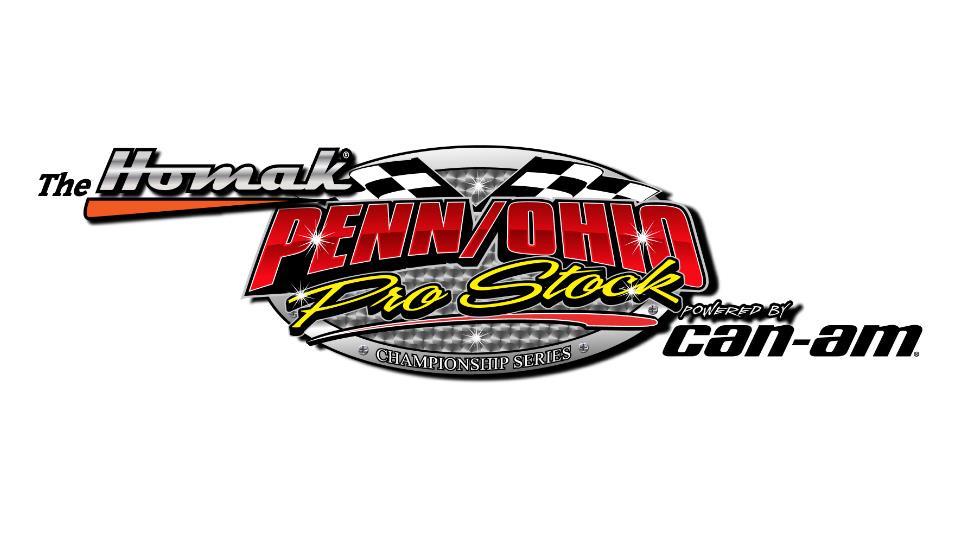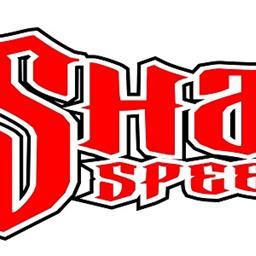 ---
4TH ANNUAL "STEEL VALLEY PRO STOCK NATIONALS" PAYING $10,000 TO-WIN THIS WEEKEND AT SHARON; ECONO MODS ALSO IN ACTION ON SATURDAY NIGHT
By Mike Leone
July 13, 2022 FOR IMMEDIATE RELEASE
(Hartford, OH)…Sharon Speedway will be the site of the fourth annual "Steel Valley Pro Stock Nationals" presented by Can-Am this weekend with two nights of competition as the 93rd anniversary season rolls on. Friday night (July 15) will get underway at 6 p.m. with open practice followed by qualifying and a king of the hill for the Gibson Insurance Agency Pro Stocks. Saturday night (July 16) will be a complete show for the Pro Stocks in a Penn-Ohio Championship Series event along with the Whelen Econo Mods. Racing starts at 7 p.m.
Friday night's open practice will begin at 6 p.m. and continue until at least 8. The practice is open to cars of any kind. Following practice, the Penn-Ohio Pro Stocks will group qualify, which will set the heat race lineups for Saturday's "Steel Valley Pro Stock Nationals". Concluding the night will be a king of the hill event for the Pro Stocks. General admission is free on Friday night.
Saturday night's "Steel Valley Pro Stock Nationals" will pay $10,000 to-win and will once again be the season's richest Pro Stock event in the region. There will also be a $500 to-win Non-Qualifier with the winner having the option of forfeiting the money to start the 75-lap feature.
In 2018, Brent Johnson fended off Chris Schneider in a near photo finish for his first career Sharon win and the $10,000 prize. The 2019 event saw Curt J. Bish charge from the 15th starting spot to pass Bobby Whitling on lap 50 and kept the standout at bay over the final one-third of the race to capture his biggest career win; Bish would then go on to win the Sharon track championship. The COVID-19 pandemic cancelled the 2020 event. Last year, Schneider finally broke through to win the biggest race of his career as he inherited the lead with 10 to go after Chris McGuire suffered a flat tire.
"Steel Valley Pro Stock Nationals" 75-lap Feature Payoff: 1. $10,000 2. $3,000 3. $1,500 4. $1,000 5. $700 6. $550 7. $500 8. $475 9. $450 10. $425 11. $400 12. $375 13. $350 14. $325 15-30. $300.
Pro Stock Non-Qualifier: 1. $500 2. $300 3. $250 4. $200 5. $175 6. $150 7-18. $100. Tow $100.
Driver prizes include, but are not limited to, a set of four Integra Racing Shocks donated by Keyser Manufacturing, Hoosier Tire donated by Precise Racing Products, American Racer Tire by Lias Tire, $100 Close Racing Supply certificate, $100 Joe Willcox Performance Automatics certificate, Wedge Motorsports certificates, Big Daddy's Speed Center certificates, driver gloves, hard luck award, and a hard charger award.
Also, Summit Racing Equipment will present their nightly hard charger award on Saturday night to the Pro Stock division. The driver that passes the most cars in the feature will receive a $100 Summit gift card. In the event of a tie, the tiebreaker will be the driver that finished highest in the feature.
2022 event sponsors include Can-Am, E&K Equipment, Witmer's Feed & Grain and Becks Seed, Wedge Motorsports, Bish Heating & Cooling, BT Truck & Auto Service, Les Frickshun, 3C Graphix, R&R Enterprises, Virgile Iron & Steel, RCR Automotive, Hooks Auto, SS Chassis & Supply, Stoneboro Recycling, World of Wheels, Close Racing Supply, NorthStar Unlimited llc, Shaffer's Auto & Exhaust, The Dirt Network, Shingledecker Welding, Roostit Chassis, and STAAR Trucking. For more information on the Penn-Ohio Series, check out www.pennohioprostocks.com.
The Gibson Insurance Agency Pro Stocks will be competing in just their fourth race of 2022 on Saturday night. In their June 18 opener, McGuire returned to prominence as he ran his famed high line around the fence to pass 32-time Sharon winner Steve D'Apolito for the victory. It was the seventh career win for the 2018 champion, who loves to make the trip down from Erie, Pa. to race. On June 25, Bish stole a win away from 70-year-old Larry Kugel with a turn four, last lap pass for his seventh career win as well for the 2019 and 2021 champion. Last Saturday night, Schneider led all the way unchallenged for his 16th career win at the track.
The Whelen Econo Mods round out the two-division show on Saturday night for their fourth race of the year. The Econo Mods joined the All Star Sprints at the April 30 opener, and it was Jeremy Double earning his 17th career win. Five weeks later, Will Thomas III won for the sixth time in eight starts over the past two years in the division. The Econo Mods last competed on June 25 when Garrett Calvert passed Gary Olson to score his first career Sharon win worth $550. Will there be a fourth different winner in four races on Saturday night!?
There is no Sharon registration fee. One-way driver radios are mandatory; channel 454.000. AMB/MyLaps transponders are required; rentals available for $25. If you have yet to register for the 2022 season, please bring the registration form with you completed http://sharonspeedway.myracepass.com/downloads/get.aspx?i=713060
Fans can not only experience viewing from the frontstretch and backstretch grandstands, but also from the infield fan zone. The fan zone, which includes a concessions and restrooms, debuted in 2020 during the COVID-19 shortened season. Sharon is the only track in the area to have viewing from the unique infield perspective. There will be times throughout the night when fans can cross on the frontstretch back and forth.
On Friday, grandstand/fan zone admission is free, while pit passes are $25. Pit pass sales and tech inspection will begin at 4 p.m. Grandstand/infield fan zone admission for Saturday for those 14 and over is $12, while senior citizen admission is $10. Patio seating upgrades are just $10 and fan suite seating upgrades are just $20 over the cost of general admission. These can be upgraded on race night at the track office. As always, children under 14 and parking are always FREE. Pit passes are $35. As a reminder, coolers nor outside food or beverages are not permitted. For those interested in camping, spots must be reserved and paid online through the following link: https://www.simpletix.com/e/rv-trailer-tent-camping-tickets-98988
Coming up next Saturday (July 23) will be the SRX event. Gates open at 2 p.m. with SRX practice from 4-6 and racing at 8. General admission tickets are still available at the following link for $40: https://www.simpletix.com/e/srx-general-admission-tickets-99369. Day of event general admission tickets are $45. All reserved, patio, and VIP fan suite tickets along with camping spots are sold out.
Sharon Speedway is owned by the Blaney, Weller, and Kirila Families and is a 3/8-mile dirt track located on Custer-Orangeville Road in Hartford, Ohio near the intersection of Routes 7 & 305. For more information, check out the website at www.sharonspeedway.com or call 330-772-5481. Like us on Facebook at www.facebook.com/sharonspeedway and follow us on Twitter @sharonspdwy.
---
Article Credit: Mike Leone
Back to News