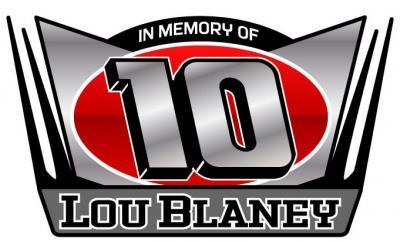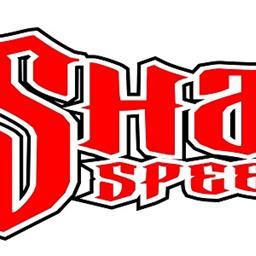 ---
14th Annual "Lou Blaney Memorial" Raises Over $23,500 for the Alzheimer's Association
Hartford, Ohio – The 14th Annual "Lou Blaney Memorial" was held on September 3, 2022 at Sharon Speedway. The yearly race focuses on raising both funds and awareness for the Alzheimer's Association and Alzheimer's disease, which unfortunately took Lou from his family in 2009.
This year, the 14th Annual Lou Blaney Memorial successfully raised over $23,500 in donations for the Alzheimer's Association! The event had an array of ways for fans to donate to the cause, such as a live auction, ticket auction, 50/50 ticket sales, event t-shirt sales, a corn hole tournament, and purchasing a purple ribbon in honor of a loved one to be signed by Dave, Dale, and Ryan Blaney.
Thank you to everyone who participated in the event and generously donated money to the cause. Because of loyal fans, we can continue pushing to make a difference in the lives of people who are affected by Alzheimer's.
The exciting part is that the opportunity to help the cause doesn't stop after the race ends. Every year, the Alzheimer's Association Walk to End Alzheimer's is put on in more than 600 communities nationwide and is the world's largest fundraiser for Alzheimer's care, support, and research.
There is still plenty of time for you to donate in memory of Lou by going to the Ryan Blaney Family Foundation walk page and donating there or creating your own page and starting your own fundraising efforts. This is a great way to get involved and be a member of Team Blaney, as we continue our efforts of raising awareness about the need to find a cure for Alzheimer's disease. You can visit our team page here to join and/or donate: https://act.alz.org/site/TR?fr_id=15716&pg=personal&px=16171267.
Join Team Blaney and help us fight this disease that impacts so many. You can find information regarding your local Alzheimer's Association Walk to End Alzheimer's here: https://act.alz.org/site/SPageServer?pagename=walk_homepage
About the Alzheimer's Association
The Alzheimer's Association is the leading voluntary health organization in Alzheimer's care, support and research. Our mission is to eliminate Alzheimer's disease through the advancement of research; to provide and enhance care and support for all affected; and to reduce the risk of dementia through the promotion of brain health. Our vision is a world without Alzheimer's®. Visit alz.org or call 800.272.3900.
About Ryan Blaney Family Foundation
Established in 2018, the Ryan Blaney Family Foundation is a 501(c)3 organization dedicated to supporting brain health causes, with focus on Alzheimer's disease and concussion, that personally impacted the Blaney Family.
Facebook: Ryan Blaney Family Foundation
Instagram: @rbfamfoundation
Twitter: @rbfamfoundation
Back to News