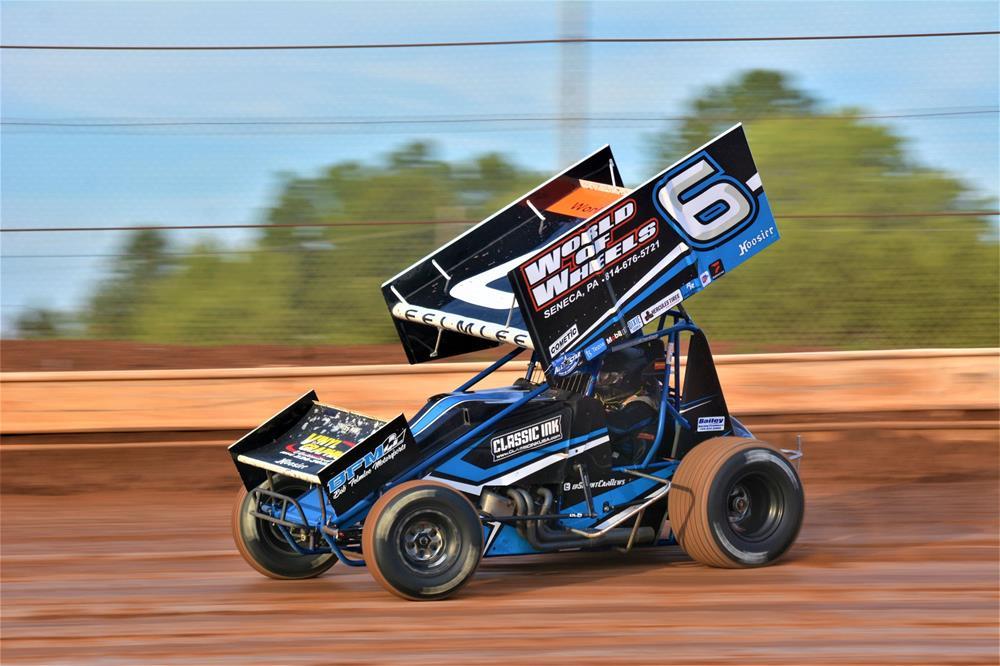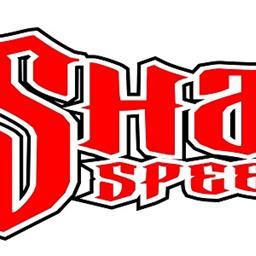 ---
SHARON SET TO KICKOFF 94TH ANNIVERSARY SEASON SATURDAY FEATURING "410" SPRINTS; RUSH SPRINTS, RUSH MODS & ECONO MODS ALSO IN ACTION
By Mike Leone
May 10, 2023
(Hartford, OH)... Sharon Speedway is set to kickoff the 2023 season this Saturday night (May 13). The Hovis Auto & Truck Supply "410" Sprint Cars will headline the 94th anniversary season opener and will be joined by the Terry Bowser Excavating RUSH Sprint Cars, HTMA/Precise Racing Products RUSH Sportsman Modifieds, and the Whelen Econo Mods. Saturday night's racing program is presented by Hovis Auto & Truck Supply, which also sponsors the victory lane. Warmups at 6:30 p.m.
The "410" Sprint Cars will race for $3,000 to-win Saturday in the first non-sanctioned show of the season as a tune-up for local teams before next Saturday's World of Outlaws NOS Energy Drink Sprint Car event. The same format as in years past will be utilized with group qualifying to set the heat race lineups. Retired racer, Ed Lynch, Jr., still sits atop the all-time win list with 50 victories over Dave Blaney, who now has 34 wins in the "410" division. Dave's brother Dale has half the amount of "410" wins at 17 and is the new driver of the Barris #32.
Summit Racing Equipment will present the hard charger award on Saturday night to the Sprint Cars. The driver that passes the most cars in the feature will receive a $100 Summit gift card. In the event of a tie, the tiebreaker will be the driver that finishes highest in the feature.
"410" Sprint Car Payoff: 1. $3,000 2. $1,300 3. $1,000 4. $750 5. $650 6. $550 7. $500 8. $450 9. $425 10. $400 11-13. $375 14-16. $350 17-20. $300 21-24. $250. Tow/Non-Qualifiers $100.
The Terry Bowser Excavating RUSH Sprint Cars are in their sixth season of existence. John Mollick opened RUSH's season victorious last weekend at Pittsburgh. Mollick has competed in numerous divisions throughout the region and has one Big-Block Modified win on his resume at Sharon, but has yet to win in the RUSH Sprints at the Hartford, Ohio oval. Chad Ruhlman, who has won four of the five Sunbelt Rentals Weekly Series Championships, will look for a fifth $5,000 title in 2023 for car owner Tim Engles. Ruhlman leads the way at Sharon with nine victories in 24 races as no other driver has won more than two feature events amongst the 12 different winners. He'll be joined by his son Kevin as a teammate in a second Tim Engles entry.
The HTMA/Precise Racing Products RUSH Sportsman Modifieds will begin their 10th season of racing at Sharon on Saturday night. The division has annually averaged over a full field of cars and since 2016 has had 20 or more cars every night except four times in that seven-year stretch. Chas Wolbert, who moved up to the Big-Block Modified division in 2022, sits atop the all-time win list with 20 victories. Two-time track champion, Kole Holden, is the top active winner in fifth with five victories.
The RUSH Weekly Series Championship pays the top 20 RUSH member drivers for their best 12 races across the region with $3,500 going to the champion. Saturday's show is also part of the "Route 7 Rumble" Series Championship presented by Wedge Motorsports. That Series takes into account all races run between Sharon and Raceway 7 as the top eight drivers will share in the $2,500 point fund with $1,000 going to the champion.
The Whelen Econo Mods will round out the four-division program on Saturday night. The Econo Mods will be starting their 14th year as a regular division at Sharon, and typically averages around a full field of cars. Brandon Blackshear, who no longer competes in the division, still sits atop the all-time win list with 21 victories. Three-time track champion Jeremy Double, who is still active in the division, has worked his way to second with 18 wins. Jacob Eucker is the next active driver with 14 wins and is fourth on the list over Will Thomas III, who has won eight races over the past two years. Thomas, who formerly raced in the RUSH Late Models and RUSH Sportsman Modifieds, also competes in the Big-Block Modified and Pro Stock divisions.
There is no Sharon registration fee. One-way driver radios are mandatory; channel 454.000. AMB/MyLaps transponders are required; rentals available for $25. If you have yet to register for the 2023 season, please bring the registration form with you completed https://www.sharonspeedway.com/downloads/get.aspx?i=785729
Fans can not only experience viewing from the frontstretch and backstretch grandstands, but also from the infield fan zone, which includes concessions and restrooms. Sharon is the only track in the area to have viewing from the unique infield perspective. There will be times throughout the night when fans can cross on the frontstretch back and forth.
The pits will be open throughout the afternoon with passes going on sale at 4 p.m., while general admission opens at 5. Warmups are scheduled for 6:30 p.m. followed by racing.
Grandstand/fan zone admission for those 14 and over is $15, while senior admission is $10. Patio seating upgrades are just $10 and fan suite seating upgrades are just $20 over the cost of general admission. These can be upgraded on race night at the track office. As always, children under 14 and parking are always FREE. Pit passes are $30. As a reminder, coolers nor outside food or beverages are not permitted.
Coming up next Saturday (May 20) will be the first of two appearances by the World of Outlaws NOS Energy Sprint Cars in a $10,000 to-win event along with the Gibson Insurance Agency Pro Stocks. Warm-ups begin at 6:30 p.m. Tickets and pit passes will be available at the gate; however, reserved and advance tickets are available through the World of Outlaws at https://mpv.tickets.com/?agency=WRG_SNG_MPV&orgid=52711&eventId=89857. Those interested in reserving a camping spot can book through the following link: https://www.simpletix.com/e/rv-trailer-tent-camping-tickets-98988#smtx-click
Sharon Speedway is owned by the Blaney, Weller, and Kirila Families and is a 3/8-mile dirt track located on Custer-Orangeville Road in Hartford, Ohio near the intersection of Routes 7 & 305. For more information, check out the website at www.sharonspeedway.com or call 330-772-5481. Like us on Facebook at www.facebook.com/sharonspeedway and follow us on Twitter @sharonspdwy.
---
Article Credit: Mike Leone
Back to News