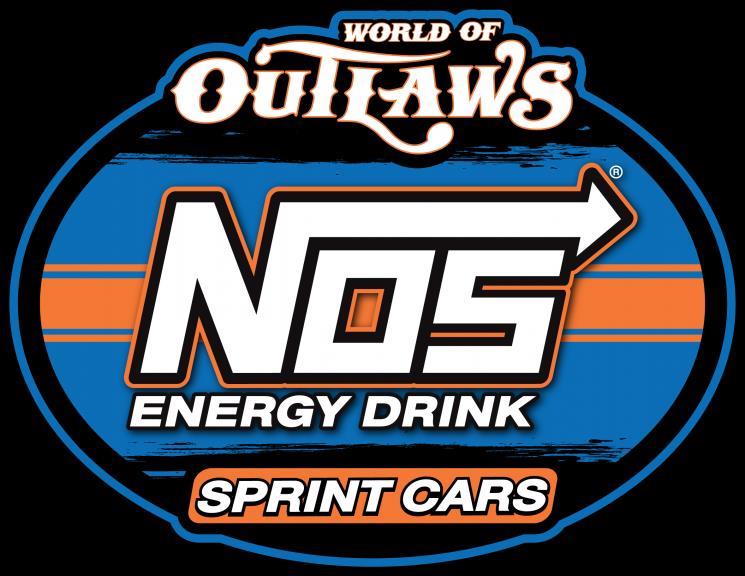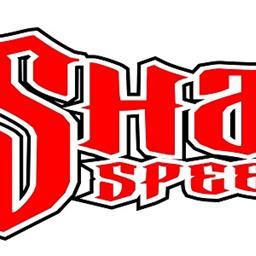 ---
WORLD OF OUTLAWS SPRINT CARS TO MAKE 1ST APPEARANCE OF 2023 AT SHARON ON SATURDAY NIGHT
By Mike Leone
May 17, 2023
(Hartford, OH)…The World of Outlaws NOS Energy Drink Sprint Car Series are set to invade Sharon Speedway this Saturday night (May 20) for the first of two appearances by "The Greatest Show on Dirt" during the 94th anniversary season! Joining the World of Outlaws will be the Gibson Insurance Agency Pro Stocks racing for $1,000 to-win. Warmups are scheduled for 6:30 p.m. with qualifying and racing to follow.
The World of Outlaws Sprint Cars were scheduled for two appearances in 2022 as well; however, severe thunderstorms washed out the May 21 event, while Brad Sweet topped the September 24 show. In 2021, Dave Blaney won in spectacular fashion over Sheldon Haudenschild for his 95th career WoO win, but first since 1997! Prior to 2021, the WoO last appeared at Sharon on June 1, 2007 when the "King of the Outlaws", Steve Kinser, scored the victory. Kinser leads the way at Sharon with four WoO wins, while Danny Lasoski is the only other repeat winner with victories in 2002 and 2004. Besides Sweet and Blaney, other single WoO winners at Sharon include Jac Haudenschild (2006), Jason Meyers (2005), and Joey Saldana (2002).
Sweet, the defending and four-time Series champion, leads the World of Outlaws to Sharon on Saturday with four victories and is in search of his fifth straight title. David Gravel has matched Sweet with four victories and is currently 36 points back. Carson Macedo, Logan Schuchart, and Sheldon Haudenschild each have one victory and are third through fifth in points respectively. Drivers sixth through 10th in points are all searching for their first wins of the season and includes 10-time champion Donny Schatz, Spencer Bayston, Gio Scelzi, Brock Zearfoss, and Jacob Allen.
Dave Blaney opened the 2023 season at Sharon last Saturday night topping an excellent 30-car field for his 35th career "410" Sprint Car victory at the track he co-owns. It marked the 17th straight completed event dating back to last season.
The Gibson Insurance Agency Pro Stock division will round out the two-division card racing for $1,000 to-win, $100 to-start in their first show of the season. Alan Dellinger, who still competes hit and miss in various divisions throughout the region, is the division's all-time winner at 66 over the retired Rick Prosser, Jr., who has 50 win. The top active winner is Steve D'Apolito in third with 32 wins. Other top active winners include Paul Davis with 23, Chris Schneider at 17, and Curt J. Bish with nine. Penn-Ohio Series rules will be in effect.
Summit Racing Equipment will present the hard charger award to the Pro Stock division. The driver that passes the most cars in the feature will receive a $100 Summit gift card. In the event of a tie, the tiebreaker will be the driver that finished highest in the feature.
Pro Stock Feature Payoff: 1. $1,000 2. $700 3. $400 4. $300 5. $200 6. $175 7. $140 8. $125 9. $120 10. $115 11. $110 12. $105 13-24. $100. Tow/Non-qualifiers $50
There is no Sharon registration fee for the Pro Stocks. One-way driver radios are mandatory; channel 454.000. AMB/MyLaps transponders are required; rentals available for $25. If you have yet to register for the 2023 season, please bring the registration form with you completed http://sharonspeedway.myracepass.com/downloads/get.aspx?i=713060
Fans can not only experience viewing from the frontstretch and backstretch grandstands, but also from the infield fan zone, which includes concessions and restrooms. Sharon is the only track in the area to have viewing from the unique infield perspective. There will be times throughout the night when fans can cross on the frontstretch back and forth.
Pit passes will go on sale at 2 p.m. with grandstands opening at 4 p.m. General admission for those 13 and over is $35 in advance and $40 on Saturday, while reserve tickets are $40 in advance and $45 on Saturday for all ages. Students 12 and under are $10. Advance and reserved tickets can be purchased at the following link: https://mpv.tickets.com/?agency=WRG_SNG_MPV&orgid=52711&eventId=89857. Reserved seats are the top five rows of all frontstretch grandstands. Patio and VIP fan suite seats are sold out. Pit passes are $45. As a reminder, coolers nor outside food or beverages are not permitted. Camping permits are $25 and can be reserved at the following link: https://www.simpletix.com/e/rv-trailer-tent-camping-tickets-122979
Coming up Thursday-Saturday, May 25-27 will be the World of Outlaws CASE Construction Late Models with a complete show each night. The Thursday and Friday night shows will each pay $6,000 to-win, while $25,000 will be up for grabs on Saturday night! The support divisions will be the Terry Bowser Excavating RUSH Sprint Cars on Thursday night, the HTMA/Precise Racing Products RUSH Sportsman Modifieds on Friday night, and the Whelen Econo Mods on Saturday night. Reserved tickets and advance general admission tickets are on sale through the www.worldofoutlaws.com. Tickets and pit passes will be available at the gates on race day. Camping is sold out. A limited amount of VIP fan suite seats and patio seats are available at https://www.simpletix.com/e/world-of-outlaw-late-models-may-25-27-2023-tickets-123454
Sharon Speedway is owned by the Blaney, Weller, and Kirila Families and is a 3/8-mile dirt track located on Custer-Orangeville Road in Hartford, Ohio near the intersection of Routes 7 & 305. For more information, check out the website at www.sharonspeedway.com or call 330-772-5481. Like us on Facebook at www.facebook.com/sharonspeedway and follow us on Twitter @sharonspdwy.
---
Article Credit: Mike Leone
Back to News