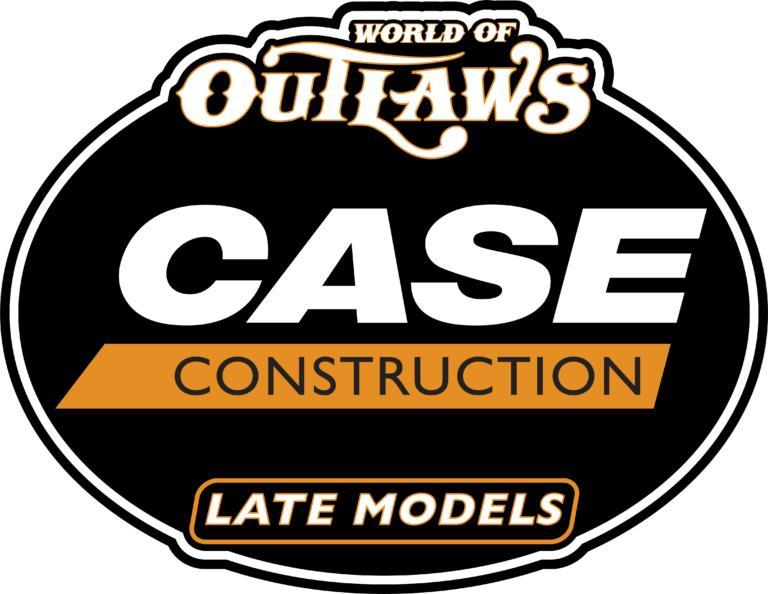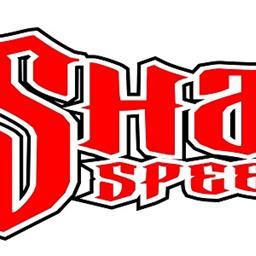 ---
WORLD OF OUTLAWS LATE MODELS HEAD TO SHARON THIS WEEK WITH $37,000 ON THE LINE; COMPLETE SHOW THURSDAY, FRIDAY & SATURDAY NIGHT
By Mike Leone
May 23, 2023
(Hartford, OH)…Fresh off a successful World of Outlaws NOS Energy Drink Sprint Car Series event on Saturday night, Sharon Speedway will welcome in the World of Outlaws CASE Construction Late Model Series this Thursday-Saturday night (May 25-27)! Joining "The Most Powerful Late Models on the Planet" in the "Battle at the Border" will be the Terry Bowser Excavating RUSH Sprint Cars (Thursday), HTMA/Precise Racing Products RUSH Sportsman Modifieds (Friday) and the Whelen Econo Mods (Saturday). Warmups are scheduled for 6:30 p.m. each night with qualifying and racing to follow. Against the Wind, a Bob Seger Tribute band, will perform following the races on Friday night. Great weather is predicted for all three nights!
A $37,000 payday is posted for a three-night sweep of the World of Outlaws program with $6,000 to-win on both Thursday and Friday night, while Saturday's winner will take home $25,000! As of Tuesday at noon, 44 drivers were confirmed to compete including Brent Larson, Brandon Sheppard, Deshawn Gingerich, Johnny Scott, Chub Frank, Alex Ferree, Logan Zarin, Dan Stone, Stormy Scott, Brian Shirley, Daryl Charlier, Ryan Montgomery, Parker Martin Jr., Drake Troutman, Rob Anderzack, Nick Hoffman, Breyton Santee, Levi Yetter, Gary Lyle, Gordy Gundaker, Kenny Schaffer, Dan Agelicchio, Clay Ruffo, Dustin Walker, Ryan Gustin, Gregg Satterlee, Tyler Wyant, Dylan Yoder, Shane Clanton, Cory Sines, Eric Wilson, Dennis Erb Jr., Todd Cooney, Bobby Pierce, Logan Martin, Kyle Bronson, Chris Madden, Colton Flinner, Bo Lockwood, Cory Lawler, Tanner English, Mike Smith, Cade Dillard, Matt Lux, and Mike Marlar.
Heading into the week, Madden is the Series points leader over Gustin, Bronson, Sheppard, Hoffman, Shirley, Pierce, English, Erb, and Gundaker.
The World of Outlaws Late Models have made 10 prior appearances at Sharon with an amazing 10 different winners! Last year, Ryan Gustin won his first career WoO race in May worth $20,000, while Devin Moran won $10,000 in August. In 2021, eventual NASCAR Cup Series Champion Kyle Larson won a thriller. Brandon Sheppard won a 'race of the year' candidate in 2019 as the WoO returned for the first time in more than nine years. Other WoO winners at Sharon include Darrell Lanigan (2010), Tim Fuller (2009), Donnie Moran (2008), Chub Frank (2007), Rick Eckert (2006), and Davey Johnson (2004).
All three of the support divisions this week will compete for $800 to-win (complete payoff below). The Terry Bowser Excavating RUSH Sprint Cars will be on the Thursday night card in their second appearance of the season. On May 13, Chad Ruhlman topped a solid 23-car field for his all-time leading 10th career win at Sharon. Ruhlman also picked up a victory last Sunday at Tri-City for his 44th overall with the Series, while John Mollick won on May 6 at Pittsburgh. Ruhlman leads the $5,000 Sunbelt Rentals Weekly Series points in search of his fifth title in six years.
Sixteen-year-old Ben Easler won the May 13 opener for the HTMA/Precise Racing Products RUSH Sportsman Modifieds. It was Easler's third career Sharon win as he looks to repeat the $3,500 Hovis Auto & Truck Supply Weekly Series and $1,000 Wedge Motorsports "Route 7 Rumble" Series Championships. Ayden Cipriano has been hot at Raceway 7 winning both features there, which is part of the "Route 7 Rumble" Series.
2019 track champion, Dustin DeMattia, was back in an Econo Mod on May 13 after having success in recent years in the UMP Modifieds. The 25-year-old Montville, Ohio driver held off Will Thomas III by just 0.181 seconds for his fourth career win in the Whelen-sponsored division and fifth overall at the track. Jeremy Double, who is the division's top active winner with 18 victories and trails Brandon Blackshear by just three, was fourth at the opener.
Summit Racing Equipment will present the hard charger award to the support division each night. The driver that passes the most cars in the feature will receive a $100 Summit gift card. In the event of a tie, the tiebreaker will be the driver that finished highest in the feature.
Payoff for RUSH Sprint Cars, RUSH Sportsman Modified & Econo Mods: 1. $800 2. $400 3. $300 4. $250 5. $225 6. $220 7. $210 8. $200 9. $190 10. $185 11. $180 12. $175 13. $170 14-18. $165 19-24. $160.
There is no Sharon registration fee for the support divisions. One-way driver radios are mandatory; channel 454.000. AMB/MyLaps transponders are required; rentals available for $25. If you have yet to register for the 2023 season, please bring the registration form with you completed http://sharonspeedway.myracepass.com/downloads/get.aspx?i=713060
Fans can not only experience viewing from the frontstretch and backstretch grandstands, but also from the infield fan zone, which includes concessions and restrooms. Sharon is the only track in the area to have viewing from the unique infield perspective. There will be times throughout the night when fans can cross on the frontstretch back and forth.
Pit passes will go on sale at 2 p.m. each day. General admission will open at 5 p.m. on Thursday and Friday and 4 p.m. on Saturday. Tickets will be available the gate each night or go to worldofoutlaws.com to purchase in advance. Pit passes will only be available at the gates on race day.
THURSDAY:
Reserved: $35 Advanced / $40 Day of
GA: $30 Advanced / $35 Day of
GA ($12 & under): $10
Pits: $40
FRIDAY:
Reserved: $35 Advanced / $40 Day of
GA: $30 Advanced / $35 Day of
GA ($12 & under): $10
Pits: $40
SATURDAY:
Reserved: $40 Advanced / $45 Day of
GA: $35 Advanced / $40 Day of
GA (12 & under): $10
Pits: $45
3-Day Reserved: $90 Advanced / $110 Day of
3-Day GA: $80 Advanced / $100 Day of
3-Day GA: (12 & under): $25
3-Day Pits: $110
2-Day Reserved: $65 Advanced / $70 Day of
2-Day GA: $60 Advanced / $65 Day of
2-Day GA (12 & under): $20
2-Day Pits: $80
A limited amount of patio & VIP fan suite seats are available: https://www.simpletix.com/e/world-of-outlaw-late-models-may-25-27-2023-tickets-123454
Additional camping has been added. To reserve for $25 go to: https://www.simpletix.com/e/woo-late-model-additional-camping-spots-tickets-134070
Sharon Speedway is owned by the Blaney, Weller, and Kirila Families and is a 3/8-mile dirt track located on Custer-Orangeville Road in Hartford, Ohio near the intersection of Routes 7 & 305. For more information, check out the website at www.sharonspeedway.com or call 330-772-5481. Like us on Facebook at www.facebook.com/sharonspeedway and follow us on Twitter @sharonspdwy.
---
Article Credit: Mike Leone
Back to News